10 Best Solar Generator (Review)
Are you looking for backups or camping options in the event of an outage? The best option is to use solar-powered generators. They are quieter than their gas-powered counterparts and they don't contribute towards climate change.
Solar generators generate power by using solar panels, which are typically sold separately. They convert the sunlight into electricity and store it in a battery for later.
Before you invest in a solar-powered generator, make sure you know how much power it will need to power your appliances, tools, and tech in case there is a power cut or anything else you might need.
Once you have an idea of how many watts your generator will need, you can start looking for generators that are the right weight, dimensions, and outlets. These are the top 10 solar-powered generators available.
Top Solar Powered Generators (Reviews)
View on Amazon
View on Jackery (US)
View on Jackery (CA)
Product Specs
Type: Portable
Wattage: 1200Wh, 1000-2000W
Ports Included: 3 AC ports, car charger port, SolarSaga parallel adapter port
Jackery's portable solar generator is a reliable green power source for outdoor activities as well as emergency preparedness. The battery can produce a higher wattage, 1000W, and a peak output of 2000W. The battery has a 1200Wh lithium battery capacity and three standard sine wave AC outlets to provide additional power for multiple AC appliances.
For faster solar recharging, the generator includes maximum power point tracking technology (MPPT). The generator can be recharged with solar panels, a wall outlet or car outlet or another generator. The average time to recharge is approximately 17 hours for a single solar panel, and 8 hours for two solar panels. However, this depends on where you are and what the weather is like.
The solar generator can provide enough power supply to power appliances, medical devices and computers. You don't need an extra setup for mini-refrigerators or portable coffee makers. The generator is 13x9x11 inches in size and 22 pounds including the handle. The generator comes fully equipped with an AC adapter and car charger cable. You can purchase solar panels separately.
View on Amazon
Product Specs
Type: Portable
Wattage: 168Wh
Ports Included: 2 USB ports, AC port, and a 12V port
This portable solar generator from Goal Zero weighs only 12 pounds and is lightweight and easy to transport. You can charge up to five devices simultaneously with the generator, including tablets, smartphones, laptops, cameras and other electronic devices. The solar generator features a 168Wh lithium-ion battery, an 80W surge modified sine wave inverter, two 2.1A USB ports and two 120W 12V ports.
The generator can be charged in approximately eight hours using a 12V car charger cable, six hours using an AC charging cable and three hours using the solar panels. The solar generator is compact in size at 7x6x5 inches. The solar generator includes both a 12V car charging and AC charging cable. It can be used with standard wall plugs.
View on Amazon
View on Renogy
Best: Portability
Key features: Perfect for charging small devices, small and lightweight
Capacity: 189 Wh
The Renogy Phoenix 200 solar generator is the smallest on the list. It's perfect for short camping trips, or just a night of watching a movie in your backyard. The Phoenix 200 is lightweight at just 4.6 lbs.
This solar generator is ideal for charging smartphones, laptops and cameras. The Renogy Phoenix 200 is small so it's not the best choice for emergency power.
The Phoenix Renogy 200 includes a 110V AC outlet, three USB A ports, one DC power output and one USB-C port. It also has a carport. It can also be used as an LED Flashlight and is ideal for outdoor adventures.
View on Amazon
Product Specs
Type: Portable
Wattage: 1500Wh, 1000W
Ports Included: USB port, AC port, and 12V car port
The MAXOAK portable solar generator, weighing in at nearly 38 pounds, features a lithium-ion battery capacity of 1500Wh with a 1000W maximum. The massive power output of this generator makes it an indispensable green and clean energy source for home use, camping, boating, and off-grid traveling. You can rely on it to charge higher power devices like microwaves, hairdryers, and blenders.
Recharge this generator in around eight hours with a wall outlet and about five hours with a solar panel (not included). It measures approximately 14 by 6 by 14 inches and provides four USB outputs, two AC outlets, a car port, and carrying handle. It also includes an AC wall charger, PV solar charging cable, and user manual.
View on Amazon
Product Specs
Type: Portable
Wattage: 115Wh
Ports Included: 3 DC ports, 1 wall port, and 3 USB ports
This solar generator by Rainier Outdoor Power Equipment can be used to power small appliances, laptops and power tools, tablet and smartphone batteries, as well as drones, cameras and lights. It measures approximately 10x4x6 inches and weighs five pounds.
The generator is a renewable energy source so you don't have to use any gas, propane or diesel to fuel it. You can expect minimal noise and fumes in smaller homes. The battery is a lithium-ion and the power supply has a capacity of 155Wh.
The generator's control panel contains three USB ports and a traditional household outlet, as well as three USB ports. There are also three 12V outputs of 5.5mm size. The solar generator can be used as a car charger or wall outlet. It also has solar-panel capability. However, panels are not included. The location, weather, and temperature affect the charging time.
View on Amazon
View on Jackery (US)
View on Jackery (CA)
The Jackery Explorer 500 solar generator is all-in-one will provide you with the best bang for your buck.
The unit includes a pure sine wave inverter of high quality and an MPPT charger controller to ensure that your battery charges safely. Its small size makes it ideal for travel. It's not small, but it's still powerful. The Jackery Explorer can charge an iPhone 53 times or power a minifridge for 27hrs.
It is great for boating and camping trips. The Explorer can charge in just 9.5 hours if it is paired with a 100-watt panel. The portable power station has three USB ports, an AC outlet and a 12V car charger. The LCD display allows you to monitor the status of your battery pack's charge and discharge.
View on Amazon
View on EcoFlow
Shop Now on EcoFlow US to Save up to 48% OFF in EcoFlow Prime Day Season! (July 4-17th (PDT))
Product Specs
Type: Backup generator
Wattage: 1260Wh, 1800-3300W
Ports Included: 6 AC ports, 4 USB ports, 2 USB-C ports, and a car port
The solar generator by EF ECOFLOW has a 1260Wh battery capacity and 1800W pure sinewave AC power. It can power up to 13 devices simultaneously using six AC outlets. The generator generates enough energy for lights, televisions and freezers to power up to 13 devices simultaneously. If you have a large house, appliances and other devices should still work.
To provide a quick recharge, the generator uses X-Stream Recharge Technology. Plugging the generator into a wall outlet, or any other generator will allow you to recharge it to 80 percent in an hour. Additional recharge times can be obtained via a solar panel, which takes 4 hours, or via a car port that is 12/24V. Although the generator doesn't include the solar panels, it is compatible with most of the available solar panels.
This package includes three types of charging cables: an AC plug, car charging cable and solar panel cable. A bag and a guide are also included. The generator is approximately 15x8x10 inches in size and 30.9 pounds in weight. Transporting the generator is made easier by a handle.
View on Amazon
Product Specs
Type: Portable
Wattage: 300W, 500Wh
Ports Included: 2 AC wall ports, 3 DC ports, and 4 USB ports
The MAXOAK Power Station 500Wh Solar Generator has a 300W power output, 2 AC wall ports and 3 DC ports, as well as 4 USB ports and an LCD screen. It is ideal for camping, hiking, or in times of power outages.
The MAXOAK generator weighs just 13.6 pounds and has a pure sinewave inverter, an MPPT (maximum power point tracker), and can be charged using solar panels, wall outlets, or a car charger plug. It measures 10.2x7x7 inches and comes with 2 foldable handles. This option does not include solar panels and is not suitable to power large appliances.
View on Amazon
View on BLUETTI (US)
View on BLUETTI (CA)
View on BLUETTI (UK)
View on BLUETTI (EU)
View on BLUETTI (AU)
Product Specs:
Type: Portable
Wattage: 2000Wh, 2000-4800W
Ports Included: 6 AC ports, a car charging port, 2 USB ports, a DC port, and an aviation port
The AC200P Solar Generator by manufacturer is the best choice for camping and outdoor activities. It is durable, reliable, and provides ample power. It has a lead-acid battery that provides 2000W of power and a 4800W boost. The 2000Wh capacity can be used to charge small devices, phones, and other power tools. This model has a touch screen built in for ease of use.
This generator comes with a manual, an AC adapter, 6 AC ports, an AC cable and an MC4 solar charger, car charging cable, and an aviation plug. There are also 2 USB ports and a DC port. A carrying handle is included. This option also includes a 120W, scratchproof, and foldable monocrystalline silicon cell solar panel. It is 5 percent more efficient that comparable solar panels. With their 9.8-pound weight, built-in kickstand and easy transportability, these solar panels are easy to set up and transport.
This set comes with the panels already installed and ready to use. The whole unit can be charged in 3 to 5 hours with the solar panels and 5.5 hours with an AC adapter. It takes between 10-12 hours with the car adapter. Please note that the charging time will vary depending on environmental conditions. The generator is 60 pounds in weight.
View on Amazon
View on BougeRV
3x 110V Pure Sine Wave AC Outlets,
1x USB PD 60W (Input/Output Supported)
1x USB QC3.0 ports
2x USB-A ports
2x DC ports
1x 12V car charging port
BougeRV 1100Wh Solar Generator Kits consist of a 1100Wh portable power station and a 130W foldable solar panel.
This power plant has a large 1100Wh capacity and a 1200W rating (2000W at peak). One charge can power your home and important devices for 2-3 days.
Adopting Square Aluminum Shell Lithium Battery makes solar generator possible to be recharged over 1500 times. 2X Longer Lifetime
The power provided can provide connections for large electrical devices on trips, camping, or work sites such as a full-size refrigerator, CPAP machine, TV, heater, electric grill, electric blanket, smartphone, laptop, etc.
---
What You Should Know About The Solar Generator
What exactly is a solar-powered generator
Solar generators are gadget that works in conjunction with solar panels to provide automated backup power to your home at times you need it. This is useful during power interruptions but can also be utilized to live off grid and camping. There are a variety of generators, varying in size, style, function, and even brand.
How does a solar generator how does it work
A solar generator operates by converting the sunlight to direct current (DC) energy that flows by the charge control. The sunlight energy is stored in the battery. The inverter converts the power into AC (AC) energy.
Can a 100-watt solar panel power an entire refrigerator
Yes, a solar generator can run a refrigerator. However, it must have the correct amount of power for it.
For instance, a 100-watt solar array could only run a refrigerator an indefinite period of time, and will also require batteries. This is due to the fact that 100 watts of solar panels generate around 400 watt-hours of energy every day. For a refrigerator to run with a integrated freezer, you'd require 2000 watt-hours of power per day.
That means you'll need to purchase an solar generator with 2000-3000 watts in order to use it for the whole day.
How long will solar-powered generators last
The majority of solar powered generators can last from 25 to 35 years, based on the manufacturer and the quality. It's an investment, but one that can last for for a long time. Additionally, many solar generators have warranties. So if something happens to you, you'll be able fix it.
What is the top Off Grid solar power generator
If you're looking to go off grid The Bluetti Off-Grid solar generator AC200P will be ideal for you. It can charge the majority of appliances that require a lot of power, such as refrigerators window air conditioner hair dryers, microwave oven coffee makers (Max 2000W) electric grill, heater and drill, among others. It can also charge as many as 17 appliances at once because of the wide range choices for power output.
What do you think about camping
To go camping, a Jackery Explorer 500 is ideal as it's light and portable with a simple handle. It is also able to be charged in multiple ways using a solar panel or wall socket, the car's 12V output, and an electricity generator which makes it extremely adaptable.
It can be charged without worrying about the wall outlet or long extension cords. This generator is perfect for those who enjoy the outdoors It can be used to power your blender, kitchen tools as well as pellet smokers, heated blankets, etc.
What are the advantages and disadvantages of solar power
To make it easier for you I've created an outline of the advantages and pros of a solar-powered generator.
Be aware that each solar panel is unique This is just a general overview. For instance there are a variety of solar power generators that won't cost you much and it's just an issue of what you require. Be aware of the fact that the higher the watts the generator is able to produce and the higher the price is.
What should you look for when purchasing the solar-powered generator
Not all solar-powered generators are made equal. If you are trying to decide which solar power source is best for your needs, you must consider a few factors you must take into consideration.
Solar panels
Some generators include these panels, while others need to be bought separately, so be aware of this. There are three main types of solar panels monocrystalline panels and polycrystalline solar cells and thin-film. Each differs in efficiency, those with monocrystalline cells being most widely used and effective. But, thin panels are light and the most affordable.
Weight
Are you planning on making use of your generator for travel? If yes it is important to consider as you do not want to haul an item that weighs a lot around in the wild. You should look for features that can be carried such as the lighter weight and a handle that is easily accessible.
The capacity of the battery
Battery capacity speaks to the quantity of electricity that stored by a solar generator. It's also important to be aware of the ratings for power (how many watts of power will they produce in a given period of period of time). If they have a lower power rating, but a large batter capacity, they'll produce less electricity however, they'll deliver more power over longer periods of time. Always verify your capacity of the Watt (W) for the power unit and the Watt-hour (Wh) to determine an estimate of the amount consumed or consumed per hour.
Type of battery
Lead-acid and lithium-ion are the most commonly used kinds. Lithium is light and frequently employed to power tools however lead-acid batteries are superior for powering vehicles and other things. Lithium-ion batteries are a slightly more expensive, however, they are also more durable.
Charge controller
Look for three power point tracking (MPPT) since these are the most effective charge controllers. This can help control the current between the solar panels and the battery.
Inverter
This converts direct current (DC) from solar panels into alternating current (AC). They are built into solar generators. Pure sine wave inverters are the most efficient of inverters, but it is also the most costly.
How do we choose the best Solar Generators?
We looked into the top solar generators in their specific areas and discovered that the top options are defined by design and power output as well as weight, ports and other features that are offered by certain brands.
In the search for the most effective solar generators on the market and portable models were the most well-liked among customers due to their large power output as well as their versatility. Although not as well-known, the backup generators are able to provide sufficient power to run big appliances and can be useful in the event of a power loss. Whatever type you choose of generator, these are 115Wh up to 2000Wh depending on the power requirements of your.
Certain models are light enough for camping trips, while others could be too heavy for transport however, all generators are equipped with plenty of outlets, including USB AC, DC, wall and car ports. Furthermore, these generators can be charged fast through a wall outlet, the car charger or solar energy. Although the majority of these models don't include solar panels, some do include touchscreens or LCDs and carrying handles and sine wave inverters. max power point tracker (MPPT) technologies.
Tips for using an Solar Generator
With the many solar generators to pick from, you could be overwhelmed to choose the one that best meets your needs. Before you start, determine the location and how you intend to utilize the device.
Solar generators come in a range of sizes and wattages, as well as capacity for storage. As you've seen, they are mostly used to power homes during power outages, as well as for activities outdoors such as camping and fishing, hunting, sailing and even for traveling. Solar generators can also be an perfect power source for outdoor activities such as celebrations, festivals, crafts fairs, farmer's markets, and other such events.
The amount you'd like invest in a solar power generator is an additional factor to take into consideration. As solar generators grow in capacity and size and price, the same is true for. Be aware that solar generators generally don't include solar panels, and so this an additional purchase could increase the cost.
The solar generator must be compatible with the purpose you intend to use it for.
It's crucial to choose the correct size, power and storage capacity to suit your the intended use.
Concentrate on features that fit your needs to use the generator like how many plug-in outlets, charge speeds portable, flashlight, carrying handle expansion, weight, and portability.
---
Final thoughts on solar generators
Solar-powered generators are an excellent alternative to loud and gas-guzzling traditional generators. They are no more held to the ground by plugs and wires are now over. You can go for your next camping adventure wherever you want with solar-powered generators.
Solar generators also offer peace of mind in situations of emergency. Even in the event that the grid goes out or the sun goes up you'll be able use your appliances and devices.
The right solar generator to power your camping trips or power outage can be difficult due to the numerous alternatives accessible today. One of the most effective choices for energy can be that of the Jerery generator that is portable and features 1200Wh/1000-2000W power capacity, three AC ports, a car charger port SolarSaga Parallel adapter port as well as maximum power point tracking (MPPT) technology that allows for quick charging speeds.
If you're looking for a cost-effective option, the portable Goal Zero Solar Generator is ideal for those with light power requirements, with its 168Wh power consumption with 2 USB ports the AC outlet, as well as the 12V power port and a lightweight and compact design that can be capable of powering 5 devices at once.
Other Generators… Best Solar Generator For Refrigerator
---
---
Similar products in category
Solar Сategories
---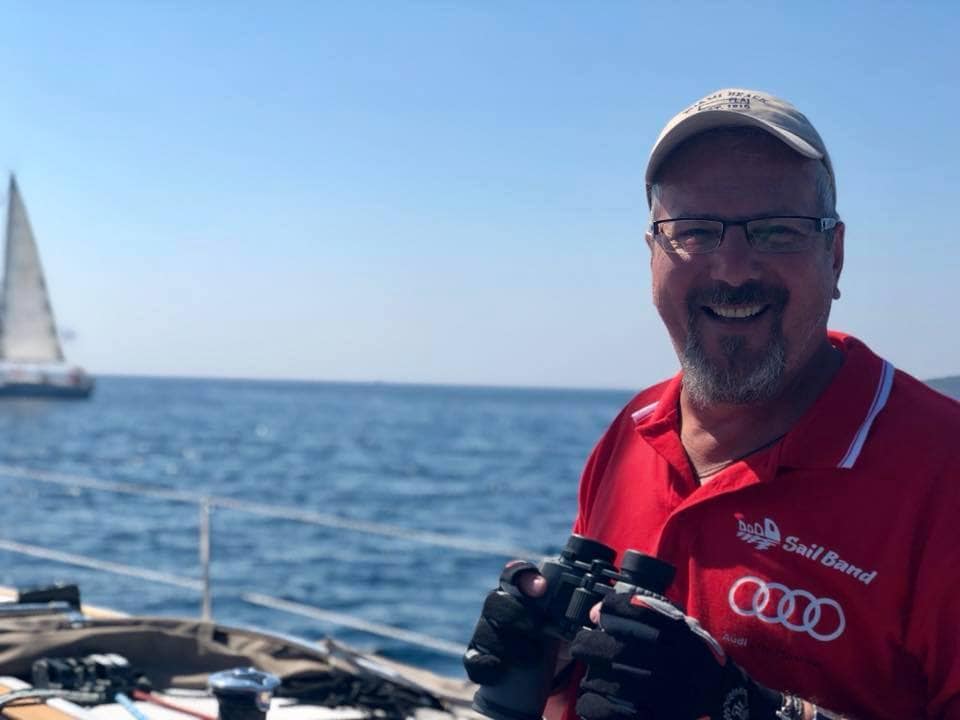 Is an environmental and renewable energy specialist with over 10 years of expertise within the renewable and solar industry.
With over a decade of experience in various organizations within the field, He runs MySolarPerks as a passion-driven project that promotes sustainable renewable energy ideas and products.