The 8 Best Home Wind Turbine Generators
With living expenses rising, more homeowners are seeking ways to save money. Renewable energy is rapidly expanding in the homeowner market since it is environmentally beneficial and may help you save money on your electric bill. That is why we have tested the top residential wind turbines for houses to assist you in your quest for the best alternative wind industry for your home.
Making your own power is a simple method to cut your electric bill in half (a dream come true for many of us). While solar energy is often the most environmentally beneficial alternative, wind power is an excellent option for individuals who live in places with consistent wind speeds.
Home wind turbines are an excellent alternative if you live in a rural location without access to an electric grid or if you live in a suburb and want to minimize your power costs. All that is necessary is some knowledge, some land, and a high-voltage battery bank.
I also wanted to inform you about vertical wind turbines for home
For around $800, you can get a mid-range home wind turbine that will easily satisfy your demands.
Top List Wind Turbines Generators For Home
How Does a Wind Turbine Work?
Wind turbines convert wind energy into electricity by utilizing the aerodynamic force of the rotor blades, which function similarly to an airplane wing or helicopter rotor blade. When the wind blows across the blade, the air pressure on one side drops. Lift and drag are created by the differential in air pressure between the two sides of the blade. The lift force is greater than the drag force, causing three blades of the rotor to spin.
The rotor is connected to the main shaft of the generator either directly (if it is a direct-drive turbine) or via a shaft and a series of gears (a gearbox), which speeds up the rotation and allows for a physically smaller generator. This conversion of the generated aerodynamic force into generator rotation generates electricity.

Details… How Does a Wind Turbine Work
Pros and Cons of Wind Turbine Generators
Pros
The wind is an abundant resource. While it depends on where you live, wind is one of the most dependable green, renewable energy sources, regardless of location. Unlike solar, which is powered by sunshine, which many people throughout the world do not have consistent access to, wind power is practically continuous.
Wind Turbine Generators are built to make the most of even the smallest breeze. The finest wind turbine generators start producing energy at low wind speeds because generators magnify the limited torque produced by blade rotation hundreds of times, resulting in power production.
They help you save money. Creating your own renewable energy can significantly lower your annual energy expenditures. Furthermore, depending on the government efforts in place in your nation, state, or county, you may even earn money by feeding any excess power generated by your WTG back into the grid.
Moving magnet motors in WTGs with permanent coils need minimum maintenance and have an unusually long shelf life. That is, while the initial investment may be high, you will rarely have to pay for maintenance and will thus return your costs faster.
They are environmentally friendly and low in carbon. In a world where the impacts of climate change are becoming more apparent, powering your house with green, low-carbon energy is not only ethically praiseworthy but also a wise investment for the future.
Cons
When compared to their permanent coil equivalents, the permanent magnet-moving coil motors in WTGs require the use of brushes in their functioning. Because these brushes are weak and prone to degeneration, your WTG may require regular (and perhaps costly) repair. Even with the offset to your power bills and the opportunity to make money on government initiatives, the cost of maintaining these sorts of WTGs may still be less than the cost of conventional grid electricity.
Noise. Wind turbine generators, like other generators, emit noise while they operate. Thankfully, technology has advanced and made significant improvements to the efficiency of WTGs, and while they still create some noise, chances are you won't notice it. However, if you desire complete silence in your yard, a wind turbine generator may not be the best option.
They are not appropriate for every home. Wind turbines require a large amount of uninterrupted space to work correctly; hence, they are only advised for those who live in rural, windy places with enough yard (or roof) space in which to build a wind turbine.
Cost. Wind turbine generators are costly. While the expense of installing a home wind turbine generator will be compensated over time by the savings on your power bills, there is no disputing that not everyone has the spare cash required to do so.
The top home wind turbines: Reviews and Recommendations
Our preferred home wind turbines are designed to meet a variety of needs and budgets. Some provide a significant step toward personal energy independence, while others provide only a tiny amount of backup power. Whatever you're searching for, there should be a turbine on this list for you.
View on Amazon
The AUECOOR hybrid wind-solar system's power systems each perform well on their own. This means that you may utilize either wind power plants for energy or solar energy on your own. As a result, if you are unable to capture enough wind power due to seasonal variations or high speed, you will have solar as a backup.
The AUECOOR wind energy system, unlike other wind energy generators, has 5 blades, and the solar panels have a greater conversion efficiency. The AUECOOR kinetic energy also has a daily output of 4 kWh and may thus be utilized for a wide range basic types of electric power applications.
View on Amazon
Wind turbines and solar panels go together like clockwork. Turbines frequently perform best at night, when wind speeds are higher, but solar panels store a lot of energy throughout the day. Auecoor offers a green energy combination that combines the two to provide up to 800 W of electricity per hybrid kit. That isn't enough to power a whole house, but it delivers enough electricity throughout the day to keep your batteries charged or power a few small appliances.
To be honest, this is as much an endorsement of the concept as it is of the actual hardware. Combining solar panels and a wind turbine is a fantastic concept, and this kit allows you to do so for less than $1,000. However, customers claim that the components have a plasticky feel to them, which does not inspire trust in the product as a whole. However, Auecoor provides a 6-year material and craftsmanship guarantee, so you're covered.
Auecoor 800W 12V 24V Solar Panel Wind Turbine Kit – Pros & Cons
Pros
All-weather green energy
Easy installation
Decent power output
Cons
Not made from great parts
Pole not included
View on Amazon
You will never run out of electricity if you have a wind turbine and a solar panel. Eco-worthy is a well-known and dependable alternative energy producer. When it comes to solar panels, the 195 W monocrystalline panel is the finest option. It features a corrosion-resistant aluminum frame, making it long-lasting, dependable, and suited for all surfaces.
Meanwhile, the 400-watt wind turbine makes up for any lack of sunlight. It features a 5.6 mph start-up, high speed up, great wind power usage, is lightweight, and includes an auto windward direction adjustment. A 20-A PWM Hybrid Controller is included in the solar wind power package for battery protection. It can shut down automatically when the battery is completely charged, preventing it from overcharging and short-circuiting.
Overall, we received a high-quality product. We were previously familiar with Eco-friendly solar panels, so we knew this 195W wouldn't let us down, and it didn't. Now, in terms of the wind turbine blades, we had a difficult time measuring their performance at first since it was on days when there wasn't much wind. After a week, the turbine blades began working and performed admirably.
This is best described as an emergency situation. It's true that if your turbine's blades aren't rotating, you'll have electricity from your solar panel; nevertheless, they'll likely just provide enough energy to support a few appliances or lighting.
ECO-WORTHY 600W Solar Wind Power Kit – Pros & Cons
Pros
Wide range of sizes
Easy to fit and remove
Rugged build and decent lifespan
Cons
Some issues with latch reported
View on Amazon
Introducing the remarkable YaeMarine Wind Turbine Generator – a game-changer that has transformed my energy consumption! As a passionate advocate for sustainable living, this 400W 12V turbine has become an essential part of my life, empowering me to harness the power of the wind to create electricity for my home and camping adventures.
Designed by the renowned brand YaeMarine, this wind turbine boasts impressive features that ensure optimal performance. With its 5-blade design and lightweight construction, it efficiently captures the wind's energy while being a breeze to install and maintain. The nylon fiber blades are not only durable but also resistant to UV rays and corrosion, making them reliable even in harsh conditions.
Crafted from high-quality aluminum alloy, the turbine's sleek body not only exudes elegant mechanical power but also offers exceptional stability and protection against corrosion. Its streamlined design ensures maximum efficiency, enabling me to generate electricity even at lower wind speeds.
Equipped with a 3 Phase AC PMG generator, this wind turbine has a low start-up speed and effectively regulates alternating current, and voltage, allowing me to make the most of every gust of wind. The turbine's auto-adjust feature for wind direction ensures optimal positioning for optimal power generation.
I appreciate the thoughtfully designed parameters of the YaeMarine Wind Turbine Generator. With a rated wattage of 400W and a maximum wattage of 430W, it operates at a voltage of 12V. The 1.3m (4.27ft) wind wheel diameter, combined with the efficient blade design, ensures exceptional performance. Safety is a top priority, as indicated by the turbine's safe wind speed of 45m/s, providing peace of mind even in strong wind conditions.
This wind turbine generator is not limited to just one application. Whether I'm looking for an electrical generator to supplement my home's energy needs, generate power for my camping adventures, or provide sustainable energy solutions for boats, gazebos, cabins, or mobile homes, the YaeMarine Wind Turbine Generator is up to the task.
YaeMarine Wind Turbine Generator, 400W 12V Wind Turbine Businesses 5 Blade – Pros & Cons
Pros
Efficient power generation.
Low start-up speed.
Lightweight and easy to install.
Durable blade material.
Auto wind direction adjustment
Cons
Limited wattage.
Voltage compatibility limitations.
Dependence on wind conditions.
Noise during operation.
Limited color options.
View on Amazon
The Pikasola Wind Turbine Generator has powerful carbon fiber wind turbines. The 23.4-inch-long turbines produce more power and are waterproof and corrosion-resistant, making this generator suited for a variety of weather conditions. The clever adjustment mechanism of the rotor blades on the Pikasola wind energy generator automatically adjusts the rotors based on wind position. The rotors' tail fins are similarly aerodynamically engineered.
When you purchase this Pikasola, you will also receive a 30A Hybrid Charge Controller, which you can use with solar panels to generate an additional 100 watts of electricity. Solar panels, on the other hand, are not included and must be purchased individually.
Pikasola Wind Turbine Generator 12V 400W With a 30A Hybrid Charge Controller – Pros & Cons
Pros
Strong and durable nylon fiber rotors
Intelligent wind adjustment system adapts to changing wind direction
View on Amazon
This wind turbine is built of lightweight nylon, making it waterproof, corrosion-resistant, and extremely efficient. It comes with three 46.8-inch-long nylon carbon fiber blades.
Its generator is a three-phase permanent magnet synchronous motor with a fully integrated voltage regulator that the electric current and shuts down automatically when the battery is completely charged. An MPPT-savvy microprocessor controls the fan.
The price includes all of the basic components for a simple wind turbine installation, including a set of screws and nuts. You'll still need to buy your own battery and mounting pole, but this time you won't have to wait until your wind turbine comes because the makers give a recommendation in their description.
Steel or iron pipes with a diameter of 70mm are recommended by Pikasola.
In terms of testing, we can state that this wind turbine isn't manufactured with the same solid materials as the two Windmaxx alternatives, but it's still a wonderful option if you're looking for something a bit less expensive and designed to last.
The fact that, while being our mid-range choice, the 4″ wires at the bottom are quite short concerned us. To eliminate a potential fire threat, we had to cut the tubes surrounding the wires and adequately seal them.
It's also a little heavy for a household wind turbine. We conducted all of our tests on a concrete rooftop, so we had no issues, but if that isn't the case for you, we highly recommend finding another area, such as hard ground away from trees or other objects that might steal some wind from your turbine.
Windmill (DB-400) 400W 12V Wind Turbine Generator Kit – Pros & Cons
Pros
It has several advantages that make it extremely efficient.
The minimum wind speed is low.
Pikasola provides a wealth of valuable information on the device and how to install it.
Customer service, according to other users, is exceptional.
Cons
It comes with very short wires. Installation can be a bit tricky
It's pretty heavy
Shipping time could be from 7 to 15 days
View on Amazon
This 400W 12V Pikasola Wind Turbine Generator Kit is a wonderful alternative to consider if you want to power an electrical generator in your house, cabin, boat, or RV. Its rotor blades begin spinning at 2.5 m/s, and the generator rattles just a little when in use.
It has 23.8-inch-long corrosion-resistant wind blades that create greater power, as well as an aerodynamically constructed tail fin. Furthermore, the five blades on the main shaft of this generator increase its wind-generating capabilities. This Pikasola wind generator is small and effective thanks to its three-phase motor.
Furthermore, the yaw adjustment technology enables this wind generator to sense wind fluctuations and change direction automatically.
Pikasola Wind Turbine Generator Kit 400W 12V with 5 Blades – Prons & Cons
Pros
Comes with a hybrid controller
The turbine has 5 blades
Long blades with a tailfin
Cons
You need to buy a mounting pole separately
View on Amazon
The Survival Wind Turbine Generator from Pacific Sky Power, with a power output of only 15 W, is a portable power generator that may assist you in powering up a phone, laptop, or other small device in an emergency circumstance when you've lost electricity or are far from any other power source.
This little turbine, which folds down to a few square inches and weighs only 3 pounds, is great for camping or backup van-life electricity (when you're off-grid, it never hurts to back up your solar generator backup). It is made to last and will not short out in the rain.
Obviously, this is not the type of turbine you want if you want to renovate your home, but it is a very handy (and quite inexpensive) way to acquire basic emergency power.
Pacific Sky Power Survival Wind Turbine Generator – Pros & Cons
Pros
Super portable
No installation required
Solid build quality
Good customer service
I also wanted to inform you about vertical wind turbines for home
---
Buyers' Guide
Residential wind turbines are not all created equal. Many do not produce enough electricity to make a significant difference in the lives of many people. Some are either too expensive or far too huge for domestic use. In any event, there are a few factors to consider when selecting a wind turbine for your home.
What a home wind turbine may provide
The average residence in the United States consumes around 10,000 kilowatt-hours (kWh) electrical energy per year, according to the Energy Information Administration. To create so much electricity, alternative energy sources capable of generating electricity capturing almost 30 kWh per day are required.
Wind turbines aren't going to create that much power, in reality. A single home wind turbine works a kit should only produce electricity of roughly 3 kWh per day under optimum wind conditions. To completely off-grid your home, you'll need many industrial-grade wind turbines or a mix of wind turbines and solar panels (the sort you place on your roof or in your garden, not the portable variety).
However, if your expectations are adjusted, you may get a lot usable power out of even a single home wind turbine. A turbine with a maximum output of 400 watts (W) may provide up to 1.3 kWH per day. That's enough to save 4% on an average 30 kWh energy bill or to power a refrigerator and a few other devices if the power goes out.
We recommend aiming for the highest feasible production within your budget and living space. Some of our best options produce 1000 W or more, which may reduce the typical energy cost by 10% or give a considerable amount of backup power.
Who should invest in a wind turbine?
Wind turbines may provide a significant quantity of green power for you, but they must be strategically located. That means you should examine your land carefully to see whether using wind farms for power makes sense.
Freestanding wind turbines work require a big open space, such as a field, huge yard, or hilltop location. A rooftop wind turbine tower requires you to select a location on your roof that is not obscured by trees and where you can properly secure the turbine. Make sure your roof can support the weight, and it shouldn't be on a steep inclination.
You won't be able to receive the greatest output from the turbines if you don't have a large open area or a safe position on your roof that isn't obstructed. In that scenario, you may wish to consider alternative methods of generating sustainable energy.
Wind turbine type
Wind turbines differ widely in size, shape, power, output voltage, and installation complexity. The one that is best for you is determined by your house, space, power requirements, and building experience.
Some wind turbines are tiny enough to be mounted right on your roof. They take advantage of the stronger gusts that blow over your residence. These are normally less costly, but they provide lower power outputs. You must also put them on your roof, which may be hazardous.
Standalone turbines are substantially more powerful, although they are typically more expensive and need a large amount of open area, such as a field or an unimpeded hilltop. They're also frequently tough to set up. A rooftop turbine is extremely simple to install, whereas freestanding turbines need excavating to seat the pole, structural support, wire runs to the home, and so forth.
Finally, boat owners can install tiny marine turbines to assist in powering gadgets and equipment. While they don't have a lot of power, they're designed to resist marine conditions and might be a wonderful way to keep your batteries charged.
Wind speed at your location
All wind turbine power production statistics show their greatest output under optimal wind conditions. The average wind speed in your area might have a significant impact on determining the best turbine for your home. To comprehend how wind speed affects a turbine, we must first establish a few terms:
The speed at which the blades revolve but do not yet create useable power is referred to as the starting wind speed.
Rated wind speed: the speed at which the turbine produces the most electricity
Wind speed that is safe, or survival," is the maximum speed before the turbine becomes liable to harm.
Check your local wind statistics, including typical lows and highs, to ensure that a certain turbine is appropriate for your location. To guarantee frequent operation, look for a turbine with a beginning wind speed less than your area's average. If you reside in an area where severe weather conditions occur on a frequent basis, safe speed is particularly critical.
Installation and upkeep
If you don't know what you're doing with your home's electrical system, the first rule of thumb is to hire an expert.
Installing a wind turbine necessitates some knowledge. Because some of the turbines are really heavy, the potential for harm is high—especially if you climb on your roof. Even if you successfully install the wind turbine works, it will still require a connection to your home's electricity, which you should leave to a professional. For this type of installation, most consumers should speak with a contractor and an electrician.
Keep in mind that your wind turbine will require ongoing maintenance. While some are built to run for over a decade without a tune-up, you will want a specialist to come out every now and then to inspect your system and make repairs as needed.
Final Verdict
Your choice of wind power system should be fully determined by your own electricity generation requirements. The budget also plays a role; however, in the case of renewable energy, early investments frequently result in large future savings.
I also wanted to inform you about vertical wind turbines for home
FAQ
How Much Of A Wind Turbine Is Required To Power A House?
An average residence consumes 10,649 kilowatt-hours of power per year (about 877 kilowatt-hours each month). Depending on the typical wind speed in the area, a wind turbine rated between 5 and 15 kilowatts would be necessary to contribute significantly to this requirement.
Can I Use A Wind Turbine To Power My Home?
The energy produced by a wind turbine is sufficient to power a house. Large turbines in wind farms may create enormous amounts of power in a single day, enough to power a single home for an entire year in some situations.
How Much Power Can One Wind Turbine Produce?
Most onshore wind turbines have a capacity of 2–3 megawatts (MW) and may generate more than 6 million kilowatt hours (kwh) of power per year. That is sufficient to cover the full electrical energy needs of around 1,500 ordinary families.
What Type Of Generator Is Utilized In A Wind Turbine?
synchronous permanent magnet generators
---
Related Solar News
Solar Сategories
---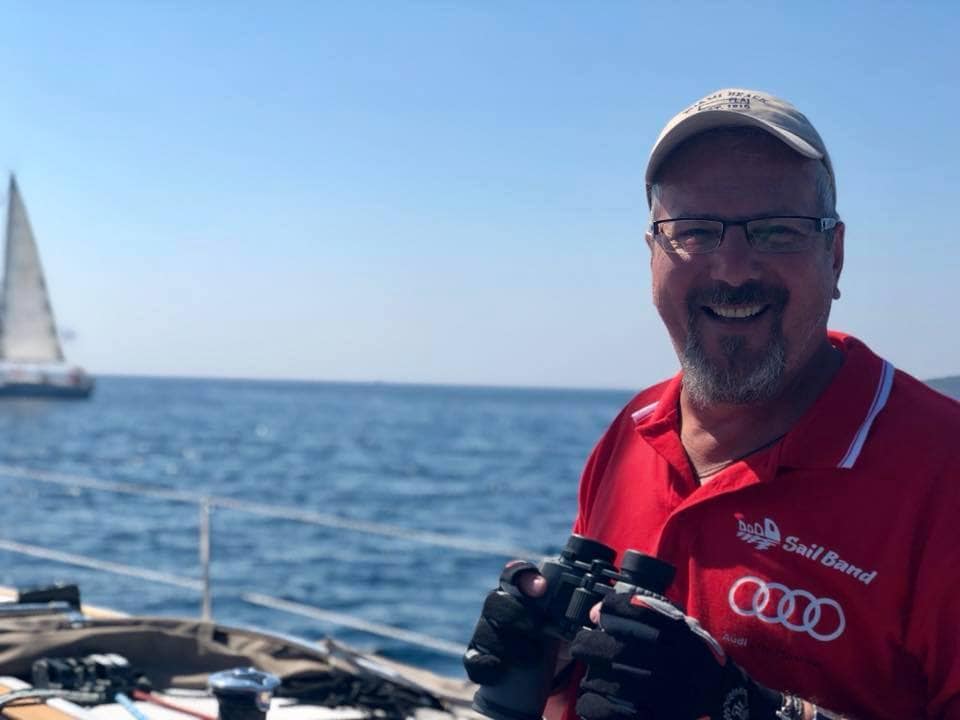 Is an environmental and renewable energy specialist with over 10 years of expertise within the renewable and solar industry.
With over a decade of experience in various organizations within the field, He runs MySolarPerks as a passion-driven project that promotes sustainable renewable energy ideas and products.