What Will Electric Cars Save You By 2023?
Owning an electric car in 2022 could save you up to $7000 per year. This could add up to an impressive $35,000 in savings over the five-year period that people typically keep their car before replacing it.
The most evident savings come from reduced fuel costs because gasoline is an expensive and unstable commodity. We are probably still feeling the financial effects of the high prices from 2022. Making the switch to electric power will directly lower your bills, as it usually costs between $10 and $15 to fully charge the car battery.
Being conscious of the fact that EV savings are not always easy to quantify is essential. For example, the potential fuel savings may fluctuate dramatically. Additionally, there are significant savings resulting from incentives and upkeep costs, though they, too, can deviate to a certain extent. In the coming paragraphs, we will explain what we mean by this and provide you with simple tips on how to maximize your savings.
Savings On Electric Vehicles In A Nutshell
The ability to charge an electric vehicle with solar panels can reduce your cost of fuel each year.
The government-funded EV incentive program to get $7500 on your purchase. other rebates could be offered in your area.
Maintenance costs will be reduced, which could save you as much as $1,000 per year.
It is possible to save up to 35,000 dollars in only five years when you make the switch from a gasoline car to an electric car!
Savings on fuel
You could save between $1,150 and $4,500 per year
Saving money on fuel is where you'll reap the most benefit from making the switch to electric. It's the cost savings that you can make from investing in charging your electric vehicle instead of purchasing gas for your vehicle.
An electric battery (BEV also known as EV,) Naturally, does not actually run using fuel. EVs operate on electric motors equipped with massive onboard batteries which are charged by using electricity.
Electric motors are extremely efficient and can drive your car using much less energy than the gas engine uses. This means that every mile you travel in an electric vehicle is much less, just 4 to 5 cents for each mile in comparison to the average cost of 13.3 cents for each mile for gas cars.
As you earn more miles as time passes, the savings begin to accumulate. If you travel an average number of miles and you charge your vehicle with electricity from the grid, you will typically save between $1500 and $2,000 per year.
If you travel for long distances and charge using the cheapest power source, such as solar panel panels, the savings could be more. We discovered, for example, that Californians who travel around 520 miles a week and recharge their electric vehicle using solar panels at home could save up to $4,500 on the cost of fuel annually.
There are some things that can impact your degree of fuel savings. Here are some of the factors to be aware of:
Miles driven E-cars to come with a less price per mile, which means the more miles you drive and the higher your savings. In general, it is possible to save $1000 by using an electric vehicle for each 5,000 km you drive.
How you conduct yourself Use effective driving strategies to make the most of every charge. Walking with an open foot can decrease the EV's mileage by as much as 40 percent, and could result in more than $100 in savings per month.
The vehicle's fuel efficiency: Opting for an EV that has a higher MPGe score will allow you to travel longer while using equal energy. The highly efficient Model 3 in 2022 Tesla Model 3, with an MPGe of 132, could save you up to $200 annually than an average electric vehicle with an MPG of around 100.
Use Regenerative braking: Regenerative braking boosts the effectiveness of electric vehicles in traffic situations that are stop-and-go. It could cost you $50 per year if you primarily travel in areas that are crowded, such as the suburbs and city centers.
The price of alternative fuel – gasoline: Now this isn't something that you can control, however, gasoline prices can influence your savings on fuel. If prices for fuel rise by 10% above the current rate then you'll save an additional $400 annually. (On the other hand, when prices for gas drop the savings you save will decrease).
The low cost of charging is the key to huge savings on fuel
The method you charge your EV can significantly impact your savings on fuel, enough that we thought it was worthy of its own page. It is true that while gas prices are generally fairly similar within a particular area, there are significant price differences among different options for charging.
This article will look at the cost comparisons of three ways to charge an electric vehicle.
| | | |
| --- | --- | --- |
| | | Cost to fully charge an EV* |
| | | |
| | | |
| | | |
*Presumes Tesla Model 3 RWD and a conversion efficiency of 85%.
Kilowatt-hour = kWh
Source: Solar Powered Electric Vehicles Guide for the Consumer Guide
The home charging option will probably always be the most affordable alternative. If you use the home charger which is that is connected to the grid typically, the cost will be between 15 and 20 cents per kilowatt hour (kWh) however the exact amount will vary depending on the utility. In the event that you charge using solar panels in your home panels then you'll pay lower – just $5 per hour.
In contrast, commercial charging can be extremely expensive, particularly if it is done at a DC quick charging point. The Tesla Supercharger system can charge as high as $0.58 for every kWh and some other companies charge more.
Due to these price differences, the charging method has a significant impact on the savings you can make. If you're charging at public outlets switching to charging at home with solar panels could increase your savings by $2,500 per year to your savings on fuel.
Home charging isn't only cost-effective, but it's also more practical. With the Home Level 2 charger, it is possible to fully charge your electric vehicle while it's in the garage all night. Avoid charging stations in public except when you're in a pinch.
Savings tip 1: There are lots of incentives to help homeowners cut the expense of energy-efficient home improvement. Avoid expensive public charging stations except when absolutely essential. Charge costs are significantly lower at home, particularly if you utilize a solar roof system.
Rebates and incentives for electric vehicles
You can save up to $7,500 and location-based rebates
Every taxpayer is eligible for the $7,500 tax incentive. you could be eligible to receive thousands of dollars more in rebates based on location based on your area of residence. If you are eligible for them, you'll be able to cut a significant amount off your electric vehicle purchase cost.
Let's begin by looking at the incentives offered across the country: the $7.500 federal incentive for electric vehicles. It's a tax-free credit and when you purchase an electric vehicle, you'll be able to get $7,500 back on the tax returns you file. Also, if you pay federal tax and are a taxpayer, Uncle Sam is prepared to offer you a huge gift to assist you in your next purchase. This incentive was designed to encourage electric car purchases, and since the beginning of 2008, thousands of customers have taken advantage of the incentive.
However, the incentive comes with specific conditions and exclusions and exclusions, some of which did not exist before. One of the most important ones currently is a ban regarding Tesla, GM, and Toyota as a result of limits on the manufacturers that apply to their EVs are not eligible for the incentive until 2023.
There are also local-specific incentives and rebates. Numerous utilities, states, and local governments offer programs that can help reduce the costs of owning an electric vehicle. Here are some examples:
Colorado: The state is currently offering from $2,500 to $10k for the purchase of an electric vehicle. Utility company Xcel Energy also provides an income-qualified tax rebate in the range of $5,500 to $6,000.
Connecticut: The CHEAPR initiative gives an up-to $9,500 for EV purchases for eligible buyers. Eversource the state's principal utility, will offer the amount of $1,000 for home charging installation.
Don't assume that you will save cash this way. Incentive availability is different from place area, and every program has specific requirements for eligibility.
However, your capacity to get rebates and incentives is dependent on your personal circumstances. It is possible to save dollars if you're located situated in CO or CT. But on the other hand, if cannot find any incentives that are applicable to your programs, or the EV model you're looking for isn't eligible for the federal incentive, you may end up paying the full cost.
Savings tip 2: Choose an EV which is eligible for the $7500 federal incentive. It is the Department of Energy (DOE) offers an checklist of eligible cars available on their website.
Lower maintenance costs
You could save up to $400 to $1,000,000 per year.
One of the best benefits of EVs is that they're easy to maintain. Electric motors run without the lubricating oils that are required for a combustion engine. That is there are no more oil changes!
This is only the beginning of the Iceberg. Electric vehicles use fewer fluids and are constructed with fewer components, and they experience less wear on the brakes due to their regenerative brakes. This means they'll need to be maintained and fixed less often and their maintenance costs are significantly less costly.
In reality, a comparative study conducted by Department of Energy U.S. Department of Energy (DOE) found that electric vehicles are about 40% less expensive for maintenance than gas-powered vehicles. The average cost of maintaining a gas vehicle costs 10.1 cents for every mile driven, with an electric vehicle it's only 6.1 cents for every mile.
Based on the DOE's numbers It's simple to calculate the annual cost of maintenance and savings. If you commute at least 25,000 miles per year, you'd have to pay $2,525 for the maintenance of an automobile that runs on gas and just $1,525 for an electric vehicle. This is a savings of 1,000!
You'll still save even if aren't driving a lot for a year. At an annual distance of 10,000 miles, you'll be able to save $400 each year.
Tips for saving money 3. Electronic cars need less care than gasoline cars however, whatever maintenance you require you might be able to manage yourself. DIY guides are available on the internet by a variety of car manufacturers, including Tesla.
The savings that could be made are immense
There are a lot of electric car reviews on the internet and are a fantastic source if you're interested in aspects like the performance of electric vehicles and the range.
However, they aren't able to provide accurate information on the most important issue for a lot of consumers How much money do you really save when purchasing an electric vehicle? We were looking for an answer to this question, so we analyzed the numbers for ourselves. We discovered that, while they aren't always consistent, EV savings are very large indeed. Here's how:
What can you save by using an electric vehicle?
*We've included only the federally-available federal incentive for electric vehicles on this page.
*One-time incentive savings divided by the duration of the ownership (5 years)
In the simplest terms, you could save a significant amount of money by purchasing an electric vehicle – up to $35,000 in 5 years!
Remember that the most effective method to get the most EV energy savings is to consider installing a solar rooftop system. Solar panels can not only charge your electric vehicle at a low cost, but they also provide substantial electricity bill savings as well as increase the reliance on grids. It is possible to determine the suitability of your home for solar panels using the simple-to-use solar energy calculator here.
---
Related Solar News
Solar Сategories
---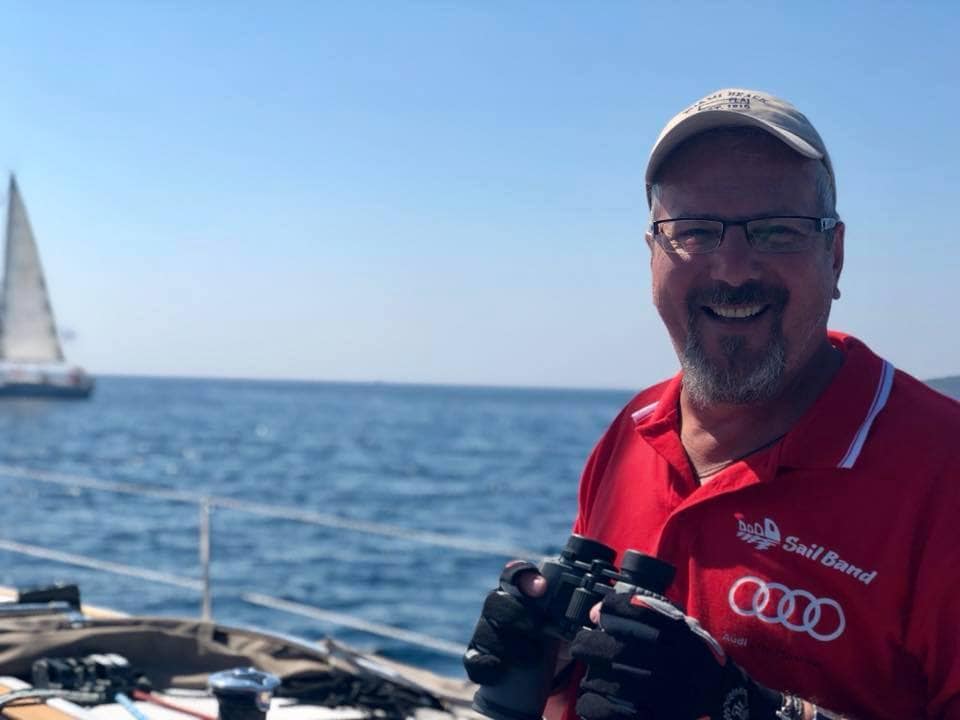 Is an environmental and renewable energy specialist with over 10 years of expertise within the renewable and solar industry.
With over a decade of experience in various organizations within the field, He runs MySolarPerks as a passion-driven project that promotes sustainable renewable energy ideas and products.