Tesla Powerwall Alternatives
In 2020, solar energy was the cheapest source of electricity in several countries. As a result, there is a rise in the number of people installing solar panels. Self-consumption is increasing and consumers are becoming energy producers. Tesla Powerwall is one of the most adored solar batteries available on the market.
This year, Tesla opened the door for self-consumption of energy by introducing the Powerwall an energy storage device for homes that was the initial home (ESS). Plug-and-play technology that stores excess solar energy generated from solar panel system in a rechargeable lithium battery that can be utilized at any time within your home.
However, Tesla isn't the only one offering ESS. So, we've picked the top Tesla Powerwall alternatives for 2022 considering both their cost as well as the technology they offer.
What Is A Tesla Powerwall?
Powerwall is the commercial name used by Tesla for their domestic energy storage solution – also called an AC battery. It is a wall-mounted box that incorporates:
The Powerwall can store AC electricity from a solar inverter and deliver AC electricity (110V/220V, 60Hz) back to your household electrical system or to the electricity grid.
Is It Worth Buying A Powerwall In 2022?
We are convinced is Powerwall is an excellent option to add to your home's electric system. We can see three distinct advantages of this storage system:
A reliable source of backup power that acts as a backup power source in the event of a power outage (13.5kWh)
Allows self-consumption of solar energy for full or partial off-grid homes.
Controlling energy consumption on a time-based basis (self-consumption during peak times of electricity).
In the case of storage for energy when it comes to energy storage, you should consider the levelized cost of Storage (LCOS) as the most precise cost estimate for your system. It is based on the total amount of charge/discharge cycles during its life. This figure in dollars per kWh is used to assess the absolute costs of various storage systems for energy.
The Tesla Powerwall 2 was released in 2016 the initial cost is broken down into the following categories:
6500 dollars (unit cost)
3,500 USD (installation cost)
A total of 10,000 USD in upfront costs. With the 37.8 MWh guaranteed total time, the LCOS of the Powerwall 2 is 0.26 USD/kWh.
It's still more expensive over the median US electricity price of 0.13 USD/kWh. However, it's less than the cost of electric power from Hawaii (0.33 USD/kWh). There are a variety of best Tesla Powerwall alternatives. Tesla Powerwall alternatives, let's have an overview of the seven best energy storage systems for homes.
Read more:

Tesla Powerwall: Is It The Most Efficient Solar Battery?
10 Best Tesla Powerwall Alternatives In 2022
We've selected great Tesla Powerwall alternatives. They are all-in-one options, providing large storage capacity, powerful inverters, and an LCOS that is competitive.
LG Chem RESU 10H
Panasonic EverVolt
BigBattery KONG
Alpha ESS – Smile 5
Fortress Power eVault
LGE ESS Home 10
SONNEN Core
SIMPLIPHI Access
Enphase Encharge 10
LAVO (hydrogen battery)
Key features:
Usable capacity: 9.3 kWh
Peak power: 7.0 kW
Continuous power: 5.0 kW
Warranty: 10 years, 60% capacity, 27.4 MWh throughput
Price: About $5,000 before installation
The closest rival of the powerwall alternatives would be the LG Chem battery. LG sells an enormous amount of RESUs every year because of a traditional year that has made consumers trust the brand as a whole.
The RESU is an a8 kWh Lithium battery that works flawlessly using SolarEdge as well as SMA inverters. It's not like the powerwall. Ita a DC-coupled battery which means it's slightly more efficient. It also comes with many advantages such as being manufactured in-house with brand-name reliability, the ability to expand, and good design.
The area where the RESU does not stand out where it is lagging is in its warranty. Even though it has the same warranty of 10 years the warranty states that the battery should operate at 60 percent of its capacity at the date of expiration this isn't very impressive.
In terms of pricing the device, which includes installation and hardware, will cost between $14,000 and $10,000 and is larger in terms of kWh cost than Tesla Powerwall.
Panasonic EverVolt
Another electronic brand that is a global Panasonic, is a household name in the solar as series. Panasonic doesn't just manufacture and sell its energy storage devices however, it also supplies batteries to other brands.
It is interesting to note that Panasonic has both DC coupled battery and AC-coupled batteries with two sizes available – 11.4 kWh, and 17.1 kWh. The EverVolt provides a reliable battery however, they also do not impress with their impressive warranty. Panasonic is also claiming only 60 percent capacity within 10 years, exactly as like.
A typical AC-coupled Panasonic EverVolt is priced between $15,000 and $20,000, which is more than Tesla as well as LG.
If you're awestruck by the eVaults then wait until you get to meet the KONG! The name implies that BigBattery KONG can be described as a massive twelve kWh storage device however, the most impressive feature is that it comes with an incredibly low cost of just $4,299, which makes it the most affordable option on this list. The price is only $358 per Kilowatt.
It is possible to be confused about the company's name and experiences however BigBattery is a California-based business that boasts as one of the " largest suppliers of surplus batteries in the United States" and operates manufacturing facilities across the USA, Singapore, Hong Kong, and China.
The BigBattery KONG also uses lithium-iron-phosphate battery cells and offers a comprehensive 10-year warranty with up to 3,000 charging cycles and 100% depth-of-discharge, making it one of the most attractive options on this list.
Alpha ESS – Smile 5
Key features:
Solar Charger: Two built-in MPPT solar chargers (up to 5kW)
LFP battery storage: 13.5 kWh of capacity (up to 34.2 kWh with modular batteries)
DC/AC Inverter: 5 kW pure sine-wave inverter
Connectivity: 24/7 monitoring via cloud connection
Life duration: 10 years warranty on the battery performances
Cost: 7700 USD including installation with an LCOS of 0.16 USD/kWh (10 years).
Alpha ESS is a Chinese company that has been operating globally since 2012. They provide commercial and residential markets by offering energy storage solutions that are based on lithium battery technology.
Their latest home storage option called SMILE 5, is an excellent replacement for Tesla Powerwall.
Why Is It A Great Alternative?
Smile 5 is cheaper than the Powerwall and has an LCO of 0.16USD/kWh it's comparable to the price currently offered by retail electricity across the US.
In contrast to the Powerwall which does not require additional components, this is a true plug-and-play solution with an MPPT solar charge. It is fully connected, to the internet and can be monitored from any place. Additionally, you can install additional batteries thanks to the modular structure.
Key features:
Highly efficient: 93% efficiency from solar panels to AC power output
Solar Charger: Can connect up to 16 kW of solar panels, with two MPPT
LFP battery: 18.5 kWh, scalable to 222 kWh, with a 10 years warranty
DC/AC Inverter: Up to 12 kW power output, can work as On-Grid, Off-grid, and hybrid
Connectivity: Large colored touch screen on the inverter; cloud monitoring
Cost: 15'299 USD including installation, LCOS: 0.23USD/kWh (10 years)
Fortress Power is a US company that manufactures domestic energy storage solutions built in LFP batteries. They're dedicated to providing the most modern product, combining large storage capacity with a long time.
The ESS (Energy Storage Solution) includes the eVault's large battery (18.5 kWh) and the Sol-Ark inverter (12kW) in a plug-and-play system.
Why Is It A Great Alternative?
Fortress ESS Fortress ESS offers a larger storage capacity over its predecessor, the Tesla Powerwall, therefore providing more freedom to your home. With a power rating of 12kW, the inverter that is paired with it is more efficient than its predecessor, the Powerwall (5kW). It will not limit your use of electricity.
It also includes an inverter that converts solar energy into electricity – it allows direct connection to the large solar array. Additionally, its LCOSis just a bit lower than the Powerwall The initial cost is more expensive, but it will be paid back over the life of the device.
Key features:
LFP battery storage with the RESU 10H: 9.8kWh with 10 years warranty
Solar charger (ESS Home 10): 3 MPPT, up to 13.5kW of solar power
DC/AC Inverter: 10kW continuous output power
Highly efficient: 97% efficiency PV to the grid
Cost: 12'000 USD including installation, LCOS: 0.35 USD/kWh (10 years)
LG Chem is an established battery maker, with a focus on LFP technology. The ESS Home 10 solar inverter together with the RESU10H battery system, provides an excellent option to replace the Powerwall.
Why Is It A Great Alternative?
LG Chem offers a well-designed product that includes an inverter/solar system charger as well as an option for the storage of batteries. While the LCOS is a bit more expensive than the Powerwall and Powerwall, it provides the convenience of a complete solution that allows you to be connected directly to solar panels.
Additionally, it comes with more capacity and a more efficient inverter.
Key features:
An all-in-one smart solution: combines a solar charger, DC/AC smart inverter, and battery storage
Solar charger: Up to 6kW of solar power
Inverter: 4.8kW continuous power output
LFP battery storage: 10 kWh with 10 years warranty.
Cost: 12'500 USD including installation, LCOS: 0.34 USD/kWh (10 years)
Sonnen is a German company with over a decade of expertise in the local market for energy storage. They have won numerous prizes for their products and have already installed over 60'000 storage units around the world.
Let's take a look at their all-in-1 the ESS Sonnen Core 10kWh.
Why Is It A Great Alternative?
In contrast to its counterpart, the Tesla Powerwall which requires an additional DC/AC solar energy system inverter Sonnen Core does not require an additional inverter for solar power. Sonnen Core is an all-in-one solution for connecting to your array of solar panels (6kW). Due to the DC mode, it has greater efficiency overall over the Powerwall.
While both batteries have 10 years of warranty, however, it is the Sonnen Core offers more durability and has an energy output of 58 MWh. output. In contrast, the Powerwall has only 37.8 MWh in its entire lifetime.
Key features:
Solar charger: Up to 4.8kW of solar power
Inverter: 6.8kW continuous power output
LFP battery storage: 15.2 kWh with 10 years warranty.
High efficiency: 98% round trip efficiency from solar to AC output
Cost: 21'375 USD including installation, LCOS: 0.38 USD/kWh (10 years)
Simpliphi Power is a US-based company with over 10 decades of expertise in the storage of electricity. Simpliphi is dedicated to tackling energy poverty by allocating one percent of its annual earnings to help improve access to energy in the poorest communities.
They provide a complete solution that includes energy storage using lithium batteries as well as a solar inverter manufactured by Schneider (Conext XW Professional).
Why Is It A Great Alternative?
Its Simpliphi Access 15.2 incorporates all the necessary equipment to directly connect to the solar panels. It has more power output than Tesla Powerwall Tesla Powerwall and a larger capacity for storage, and an astounding 98% round-trip efficiency.
Key features:
Inverter: 12 micro AC inverters with a total of 3.84kW continuous power output
LFP battery storage: 10 kWh with 10 years warranty.
Smart: Mobile app-based monitoring and control, fully programmable for time-of-use control
Cost: 14'000 USD including installation, LCOS: 0.38 USD/kWh (10 years)
Enphase was established by the US in the year 2006. It has grown into an international energy technology company that offers inverters as well as battery storage solutions. Innovation is a major strength with over 300 patents related to micro-inverters.
The Encharge 10 offers an all-in-one AC-connected storage solution which is a good match for Tesla Powerwall.
Why Is It A Great Alternative?
Similar to Tesla Powerwall, the Charge 10 is an all-AC home energy storage system. It has the advantage of the micro-inverter technology of Enphase which makes it more efficient and secure. In contrast to the Powerwall that uses LFP battery technology, which has been proven more secure than the Lithium-cobalt batteries made by Tesla.
Key features:
Electrolyser and water purifier: produces hydrogen from water
Hydride hydrogen storage: safe and solid hydrogen storage tank, 40kWh with 20'000 cycles
Hydrogen fuel cell: converts hydrogen into electricity, 5kW AC power output
Solar Inverter/Charger: directly plug in your solar panel array
LFP buffer battery: 5kWh for immediate energy delivery
Cost: 28'000 USD including installation, LCOS: 0.13 USD/kWh (15 years)
LAVO has been an Australian company that made news in the year 2021, for being the first business to offer a comprehensive energy storage system based on hydrogen technology.
Why Is It A Great Alternative?
LAVO hydrogen battery has been deemed to be the latest storage device for energy. Its storage capacity is 3 times that of the Powerwall. It's extremely durable, with a capacity of 20,000 cycles, or a 15-year duration.
Therefore, its LCOS is one of the lowest among Our ESS (0.13 USD/kWh). In addition, it is the cleanest storage option since hydrogen is made directly by the water.
---
How can you compare your batteries at home
When looking at the various options for batteries for your home There are several key data things to be aware of: size, warranty conditions, and cost. Although these aren't the only variables to take into consideration when choosing a solar battery system, they're an excellent starting point and will aid you in understanding the benefits and costs that come with each choice.
Size
When we discuss the size of solar batteries we're talking about two parameters: usable capacity and power. Its power (measured in kilowatts or kW) is the amount of power that can be produced in a single moment and the usable capacity (measured in kilowatt-hours which are also known as kWh) is the measure of the total amount of energy stored in the battery fully charged.
It is possible to think of these crucial size measurements as the flow of water through the pipe. Usable energy capacity refers to the amount of water that is available to move through the pipe. power refers to the size that the pipe. Larger pipes permit more water to flow through at a time and drain the total amount of water stored.
A battery that has large power will be able to supply greater power in a single time but it also spins through its energy capacity quicker as well.
(To increase the complication of the equation) there are usually two power indicators on the specifications sheets of battery manufacturers which are: startup and continuous which is also known as instantaneous power.
We've put together a useful article that compares both and, for now, it's sufficient to know that continuous power refers to how your battery's capacity can be measured continuously over hours and startup power refers to the power surge the battery can provide for a short period or even a couple of seconds to start large appliances such as an HVAC or a sump pump.)
The battery's power will determine what appliances you can use it with simultaneously and the usable capacity is the amount of time these appliances can remain running using the batteries.
Batteries with a greater power rating can run larger appliances that consume energy or many appliances simultaneously in comparison to batteries that have larger usable capacity can conserve more energy, and can keep appliances running for longer durations of time without the need to recharge.
Warranty
Batteries generally have a capacity guarantee which ensures that a specific proportion of the battery's original capacity will last for an agreed-upon duration (often 10 years.) Additionally, certain batteries come with two types of warranties one being the throughput warranty (usually measured in megawatt-hours, (also known as MWh)) as well as the guarantee for cycles (measured by the full charge/discharge cycles).
Throughput warranties set the amount of energy you can use for your battery in the warranty time frame while remaining within the range of the guaranteed capacity of the energy warranty. Cycle warranties are a different way to determine the duration of a warranty – they provide the frequency at which you can charge and discharge your battery before when the warranty capacity expires.
Price
Cost is another aspect to take into consideration when looking at the options for your home battery. Similar to comparing the prices of solar panels, there is an underlying difference in the price of the device itself and the price of a complete installation.
In addition, solar battery installation costs are contingent on the features of the property you live in – for instance the electrical panel configuration and the wiring you have in place could mean an increase or decrease in work for the installation team. Therefore, the exact "price" for installing a solar battery will differ for each.
---
Final Thoughts
Tesla was the first to introduce the domestic market for Energy Storage Solutions (ESS) through the Powerwall. Since then, many companies that offer similar products have come up.
We're in a transitional period about the production of energy – transitioning from fossil fuels production to renewable sources.
Furthermore, we are shifting from a centralized approach to making energy.
Through the combination solar panels together with ESS systems, anybody can become an electricity producer that can be self-consumed or inserted into the electric grid.
ESS Systems are getting more affordable due to the decrease in the price of LFP batteries. Furthermore to that, as the industry develops hydrogen technology energy efficiency and reliability will grow which will make them important for every household in the next few years.
---
Related solar news
Solar Сategories
---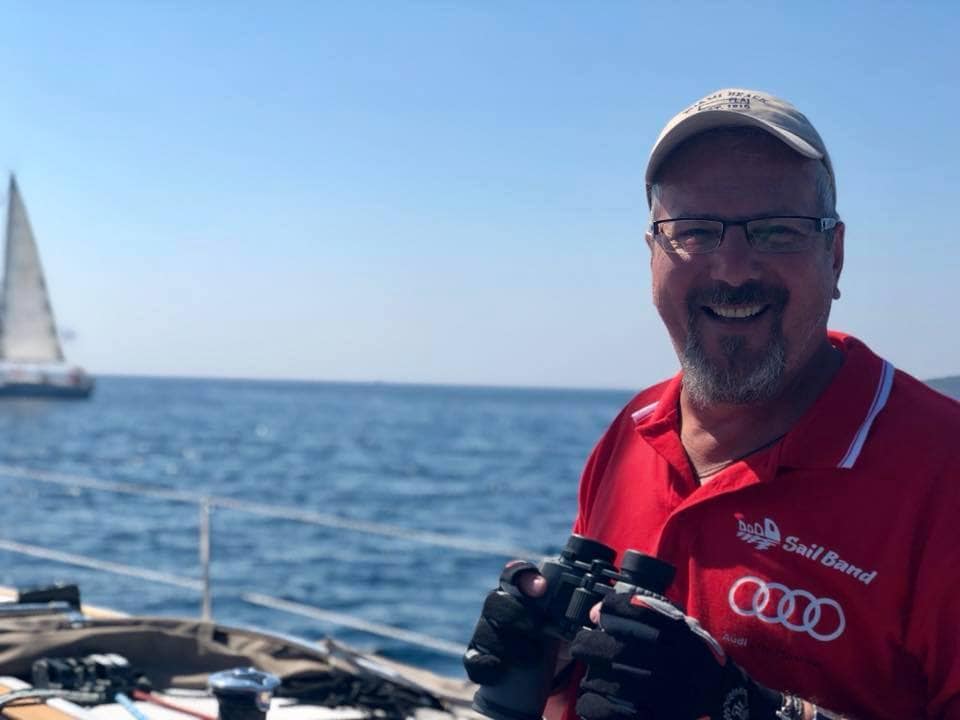 Is an environmental and renewable energy specialist with over 10 years of expertise within the renewable and solar industry.
With over a decade of experience in various organizations within the field, He runs MySolarPerks as a passion-driven project that promotes sustainable renewable energy ideas and products.