The Best Rv Battery For Boondocking
Two things are essential for your electrical system: batteries do two important things. They "smoothen out" energy from erratic sources and store energy, even when they aren't producing any.
This article will discuss the best solar storage battery. We will also discuss the various types of batteries, chemistries, and how to size them. We'll also show you how to mix batteries and do battery maintenance.
There are many battery brands on the market, so we decided to narrow down our choices and present our top picks based on customer reviews and long-term performance. These are the best-rated batteries available.
Choosing A Battery For Your Camper Or RV: The Cliff Notes
Economical option: Flooded lead-acid batteries. The oldest method among the available. If they are maintained correctly they are still the most economical short-term as well as long-term. Maintenance is more complex and needs to be taken care of with care due to venting and the presence of liquid acid inside. It's not difficult to accomplish, but for smaller amateur systems, these aren't as appealing.
low maintenance AGM Battery Deep Cycle. Long-term it will be the highest priced of batteries because they wear out more quickly than the others. In the short term, they are less expensive than lithium-ion batteries. They are widely used and generally a good base for the majority of amateur installers.
The best choice is Lithium-ion battery LiFePO4 These batteries are one step away from being the most suitable choice for everyone. The high initial cost can be a hindrance for many.
Reviews Of Best RV Batteries
Even if you've mastered the basics, choosing the right RV battery is still difficult, given the vast market and the complexity of battery-related businesses.
You can refer to our list of the top RV batteries to help you make an informed purchase. These products have received rave reviews from full-time RVers and professionals, and they are made by major brands that have built a solid reputation.
Each product has its pros and cons as well as notable features. This makes it easy to compare.
View on Amazon
The Renogy REGO 12V 400Ah Lithium LiFePO4 Deep Cycle Battery with Self-Heating Function is a great option for anybody seeking for a dependable and efficient power supply. With a storage capacity of 5.12 kWh, this single battery offers more power than four 100A batteries while reducing installation footprint by more than 30%.

The battery management system (BMS) is comprehensive, with over 60 different types of alerts and precautions, as well as the ability to precisely balance cells and store up to 150 event recordings. At low temperatures, the built-in heater acts automatically to keep the battery charged, ensuring charging performance at low temperatures and increasing battery longevity.
This battery is specifically intended for mobility applications and has completed rigorous road load tests in accordance with EV battery regulations, assuring the REGO battery's steady performance under mechanical vibrations. The BMS with RV-C protocol is compatible with all other electronics in your RV.
The battery has had road load simulation tested, and the REGO battery cell has received global certifications such as IEC 62619, UN38.3, IEC 82820, UL1973, and others. The extruded aluminum casing provides unique protection and is long-lasting.
Overall, the Renogy REGO 12V 400Ah Lithium LiFePO4 Deep Cycle Battery with Self-Heating Function is a dependable and energy-efficient power source ideal for RV, solar, marine, and off-grid applications. The built-in Bluetooth module and 1FT 4/0AWG Anderson Adapter Cable make monitoring and connecting to other devices a breeze.
Renogy REGO 12V 400Ah Lithium LiFePO4 Deep Cycle Battery – Pros & Cons:
Pros
Manufactured with automotive-grade battery cells and equipped with an intelligent Battery Management System (BMS), ensuring faster charging and more stable performance
Provides a massive capacity of 5.12kWh, offering an exceptional lifespan of more than 3800 cycles
The built-in self-heating function operates automatically at low temperatures, ensuring charging performance in challenging weather conditions and increasing the overall lifespan of the battery
Designed for various applications, including RV, solar, marine, and off-grid systems
Comes with a built-in Bluetooth module, allowing for easy monitoring and connectivity with other devices
The extruded aluminum housing provides distinctive protection and durability
Cons
The battery is relatively expensive compared to other deep-cycle batteries
The battery is relatively heavy, weighing around 120 pounds
The battery may require specialized installation and maintenance
The battery may not be suitable for all applications due to its size and weight
In conclusion, the Renogy REGO 12V 400Ah Lithium LiFePO4 Deep Cycle Battery provides outstanding performance, dependability, and lifespan. It may, however, be rather costly and heavy, and it may need specialist installation and maintenance. Overall, it's a good buy for anyone looking for a dependable and efficient power supply for a variety of applications.
View On Amazon
The CHINS LiFePO4 Battery 12V 100AH Lithium Battery is ideal for off-grid use, backup power, and residential energy storage. It has a deep cycle capacity of over 2000 cycles and lasts 8 to 10 times as long as normal lead-acid batteries. It is also lighter and more energy dense, making it a more steady and strong alternative. It includes a built-in BMS for security and capacity extension possibilities. It is a dependable and long-lasting power source that is frequently employed in a variety of applications.
Pros
Large number of cycles
Lightweight
Built-in BMS
10 years warranty
View On Amazon
The LiTime 12V 100Ah smart battery is a battery designed specifically for energy storage.
LiTime 12V100Ah LiFePO4 batteries are made with Automotive Grade LiFePO4 Cells, which have a better energy density, more reliable performance, and more power. Based on the UL Testing Certificate, the cell inside the battery has the highest degree of safety. As a result, lithium-ion batteries are ideal for solar houses, RVs, campers, motor homes, and off-grid applications.
The built-in BMS of the LiTime LiFePO4 battery prevents overcharge, over-discharge, overcurrent, and short circuits.
Provides 4000~15000 cycles:
4000-time cycles at 100% depth of discharge,
6000-time cycles at 80% discharge depth,
15000-time cycles at 60% discharge depth
and 10-year life compared to 200~500 cycles and 3 years life in a lead-acid battery.
The battery should not be used as a starting or power battery for an electric car. (This includes the golf cart)
Pros
Suitable for energy storage
BMS
10 year lifespan
4000~15000 cycles
Cons
Not a starting/power battery
View On Amazon
With exceptional durability, endless possibilities for mounting, and a light body, the Battle Born BB10012 has been praised by numerous experts and experienced RVers as a top-quality battery. Although it is quite a high cost, however, its amazing features justify the price. Utilizing Lithium-Ion batteries technology Battle Born battery proves itself to be a good fit for the majority of off-grid locations today. To prove its reliability, Battle Born offers BB10012 as well as a long-lasting 10-year warranty that gives RVers security.
Built entirely from non-toxic, bio-based materials, Battle Born BB10012 will last for many cycles and can be recharged quickly. In addition, this battery from Battle Born contains an integrated BMS ( short for Battery Management System). Because of the inclusion of BMS, the battery is BMS, BB10012 is reasonably protected from the usual reasons for failures of RV batteries like temperatures, ground faults, and the like. If something goes wrong, BMS would cut off the power supply to the battery bank safeguard both the battery and you.
For installation, the easy configuration of the Battle Born BB10012 ensures that even new RVers will be able to be up and running in a matter of minutes. If all you require is a battery that works without the need for a lot of preparation then this Battle Born battery is going to be the most suitable deep-cycle battery for RVs to choose from.
View On Amazon
Equipped with a PE compound separator, the Renogy BATT-GEL12100 can guarantee that the gel electrolyte in it is evenly distributed, which ensures the uniformity of the battery in all conditions. Furthermore, due to the incorporation of robust lead-calcium grids, this battery from Renogy has a slight deterioration, so it can remain in good shape for over 10 years. Concerning safety, the RNG BATT-GEL12-100 battery has explosive-proof safety valves to manage redundant gas and to eliminate sparks from a fire.
In storage during storage, during storage, the Renogy battery is self-discharge at a rate of 3 percent every month, at ambient temperature, so its capacity to hold the charge is of top quality. It is a blend of valve-controlled construction and triplex reinforced sealing, the RNG-BATT–GEL12-100 can prevent leakage of electrolyte and the infiltration of air. Due to this, the battery from Renogy is considered to be the most reliable deep cycle RV battery that is available, when it can maintain its integrity. The RNG-BATTEL12-100 can perform even the most challenging solar setup, without suffering decreases in performance.
As with many deep cycle batteries you can purchase today, the Renogy's RNG-BATT-GEL12100 is maintenance-. It means that after you've completed the installation of your Renogy battery you do not need to give any attention to it following the installation.
View On Amazon
View On Renogy
Maintainable, spill-proof, and leak-proof, the Renogy BATT-AGM12100 is an RV battery that beginners to veterans can make use of. It comes with a sturdy casing, this battery from Renogy can take some smacks and bumps without issue. Per what you require currently, the RNG-BATT-AGM12100 could be used to power appliances in your RV, cabins boats, and more. Because of the security features that are included, is Renogy battery is relatively secure to be used in a range of settings.
Since Renogy is a well-known producer of solar-powered products and solar systems, RNG's BATT-AGM12-100 is one of the best deep cycle RV batteries for those who get power from the sun. Although a single battery maybe just barely enough, it's an easy task to connect multiple batteries to form a robust energy and battery bank. All you have to do to do is buy two interconnect cables. The length of these cables differs from case to case, therefore you must consider your RV's configuration into consideration.
View On Amazon
The ruggedness of the Odyssey PC680 makes it able to tackle any outdoor challenge without difficulty. The Odyssey battery will not be affected by shocks, heat, vibrations, and the like. The battery has a longer life span than other batteries due to its long cycle time. The battery returns to its full charge within a matter of seconds after you have finished charging it. Many RVers who like to travel off-grid consider PC680 the best battery on the market.
The battery of Odyssey is non-spillable and has tightly packed pure lead plates. It can be mounted in many positions. It will be easy to locate a suitable spot for your battery. PC680 requires very little maintenance. This is a huge advantage for RVers who are just starting. If you take care of it, Odyssey PC680 will last for 10 years. The PC680 is a high-quality, 12-volt RV deep-cycle battery that will last for many years.
Odyssey PC680 can also be used to support other applications, such as boats and trucks. You can power many things by having PC680 on hand.
View On Amazon
Although it's heavy, however, it's an extremely powerful battery that many RVers across the globe regard with high regard. With a high voltage, the battery from UPG could power a vast variety of appliances at the same time with no issues. Since it's a sealed one of the best AGM battery, users won't need to fret about spills when making use of it. Because of its adaptability and flexibility, UPG UB121000 can be used to function in nearly every RV configuration, regardless of the method of mounting it.
As for resistance in terms of resistance, in terms of resistance, the UPG rv battery system lets you will be capable of enduring vibrations and shocks in the majority of instances. Furthermore, unlike a typical battery system, the UPG UB121000 doesn't require refills of electrolytes during its life. By installing the UB121000 battery system lets you on your vehicle for recreational use and you will have nothing to do but enjoy the outdoors. For those who want simple and simple batteries, the best rv battery from UPG is, by all accounts, the most efficient and one of the very best rv battery from AGM battery.
I bought 4 of them to make a small, rarely used solar kit.  I'm pleasantly impressed by their dependability and steady power. Four of them can be running at 100 watts throughout the day, and I've run them to more than 1500 watts for a period of 30 minutes with no significant voltage drop. (After 30 minutes of 1500 watts, the non-loaded voltage increased to 12.9V which indicates a surprising low loss from this kind of task.) They're heavy and large yet they're an excellent price when it comes to An AGM battery!
View On Amazon
Made to be the best starter battery The Optima Batteries 8004-003 is the one everybody looks for when they require strong bursts of ignition power for vehicles for recreation. It's claimed as 15 times more resistant to vibration than normal batteries, 8004-003 will be capable of enduring a lot of bumps and bounces, without breaking. Additionally, due to its spill-proof design, the Optima Batteries can be installed in any location you want to. In terms of maintenance the Optima Batteries 8004-003 battery is maintenance-free so don't fret about maintenance.
When it comes to recharging, 8004-003 can be charged fairly quickly which means you'll require only a short time to fully charge. It has up to 4 regular 1.125inches of posts it can be compatible with those of the electronic systems found in regular recreational vehicles. If you make sure to recharge it properly this battery made by Optima Batteries is likely to sustain your vehicle for many years. Due to its integrated handles and handles, numerous RVers think Optima Batteries 8004-003 as the most reliable RV battery when handling is involved.
In terms of the runtime, The battery's reserve power of Batteries 8004-003 is believed sufficient to provide the power supply for 100 minutes. When you purchase 8004-003 Optima Batteries offer 36 months of warranty, which is sufficient for a battery that is a good starter.
View On Amazon
Using an electrolyte suspension system that can absorb and contain electrolytes Vmaxtanks MB6-225 will reduce the possibility of leakage during the use. Furthermore, because of the inclusion of lead-tin alloys that are heavy-duty alloys, the MB6-225 battery bank performs well even after numerous discharge and recharge cycles. This is why the battery bank manufactured by Vmax is well-received by people who travel who want to build a leak-free battery bank, with longer life spans. The care and maintenance of MB6-225 of Vmaxtanks are also simple, so those who love RVing only need to check periodically to time.
With its compact size battery, Vmax takes up little space and allows it to fit into the battery compartments of most recreational vehicles. While MB6-225 is a bit heavy in comparison to its counterparts, users do not have to devote a lot of time or effort to move it into their vehicle. When Vmaxtanks ' MB6-225 is in place, RVers can start wiring it to the RV's power grid and other appliances. Because the battery from Vmax has user-friendly terminals, the wiring process is likely to be finished quickly.
View On Amazon
With a superb management system onboard, Green Light Innovation GLIBATT12050 remains in good condition after many insufficient recharge. Additionally, the battery's estimated life span of 5 000 cycles, will take a while before RVers need to replace their Green Light Innovation battery. In the event of discharge, GLIBATT12050 offers all power with no fluctuations, so those who own recreational vehicles can be done this with dim lighting and slow-running air conditioners similar. GLIBATT12050 batteries recharge quickly, so those who love RVing won't need to wait for a long time for it to reach maximum capacity.
Rated IP54, the battery made by Green Light Innovation easily handles the challenges of RVing, from the elements of nature to physical impact. GLIBATT12050 is a standout in resisting the accumulation of dirt that accumulates over time and so, users do not have to clean it often. Additionally, it's possible to keep GLI GLIBATT12050 for up to a year without the need to charge it. This is why the battery produced from Green Light Innovation is prized by RVers who are only on the road on occasion.
View On Amazon
Built with high endurance lead-tin alloys Vmax V35-857 is a significant improvement to other batteries within its price class when it comes to durability. From extreme storms to heavy snow, nothing can hinder the functioning that is this Vmax battery. When in use, V35-857 can withstand fast charging and discharging for a long time without failing. Despite its solid values, it is cost-effective. Like one would expect, many RV owners are now referring to Vmax V35-857 as their top RV battery for cost-effectiveness.
To maximize the battery's field performance, Vmax lets the plates of V35-857 go through a particular treatment that improves durability and durability. Since the plates and electrolyte are inside a tank that is sealed spills are not an issue in typical situations. The setup also creates the Vmax V35-857 invulnerable to shocks and vibrations. These are essential features in RV travels. If you don't do something awry Vmax's battery Vmax is expected to last between 3000 and 5,000 cycles.
With a weight of just 25, Vmax V35-857 weighs relatively lightweight, so you'll have no trouble bringing it into the battery compartment in your vehicle for recreational use. Because the Vmax battery is maintenance-free, you do not have to keep track of it right now, and later when the installation is complete.
View On Amazon
Because of the application of AGM batteries technology, as well as top-quality materials, ExpertPower offers a high degree of temperature tolerance. If you plan to travel to places that have a significant fluctuation in temperatures, EXP12330 would be among the RV batteries available in the marketplace. Additionally, ExpertPower's battery ExpertPower is designed to be extremely durable meaning that typical vibrations have little effect on the performance of its field. In terms of installation, all people with a basic understanding of electricity will be capable of setting up the battery within a matter of minutes.
Because EXP12330 is a sealed battery it's not necessary to maintain it which will save energy and time. It's also noteworthy that ExpertPower's ExpertPower battery is controlled by a valve, which means it is possible to tweak aspects of its operation to suit your needs. Additionally, since ExpertPower EXP12330 is small and light, and portable, it's able to fit into the battery compartment of a modern RV. Based on the size of the compartment it's recommended to have something in place to ensure the battery is secured.
View On Amazon
Its innovative negative paste ACDelco 94R AGM batteries is the best when it comes down to life-cycle and performance these times. Its conductivity is high. ACDelco battery is greatly increased by its calcium-lead positive also keeping the current resistance at a minimum in the majority of instances. Because the electrolyte from 94R AGM batteries are entirely contained in the separator made of glass which blocks the flow across cells, the possibility of spills is virtually non-existent. The separator itself is known to be puncture-resistant, so the reliability is of the highest standard.
In keeping an unbroken pressure on all its plates The battery of ACDelco can reduce the removal of active mass off the grid. Therefore, 94Rv AGM batteries can last longer than other similar options on the market. The exceptional life expectancy that comes with ACDelco 94R AGM batteries are evident in the post-purchase support and the warranty replacement period is available for 18-30 36, 42, and 36 months. If the battery fails during the warranty period, ACDelco is going to offer a replacement for you for free.
For the setting, ACDelco 94R AGM batteries packs convenient handles built-in to allow you to easily get it into the compartment for your battery in your leisure vehicle. With the presence of a conventional post, holes should enable you to connect the battery up to the electrical system of your vehicle.
View On Amazon
Are you a fan of Optima Batteries 34/78 but would prefer a deep-cycle battery? If so, Optima Batteries D34M is the perfect choice for you. With the capacity to be an initial battery as well as one with a deep cycle that can be used for multiple purposes, the battery from Optima Batteries is highly sought-after by outdoor enthusiasts. Because D34M has been specifically designed to withstand harsh operating conditions, it offers the highest performance across all environments, from hot deserts to frigid winters. Because of the rigorous quality standards of production, the Optima Batteries D34M is a great choice for lifespan.
Advanced spiral-wound cells packed with pure lead plates that are coated. The battery from Optima Batteries provides outstanding outputs with no fluctuations. Because of the precise tolerance, this non-vibration Optima Batteries D34M is superior to its rivals. Because this battery has been sealed it can be placed in any position you want without fearing to spill. Additionally, the battery from Optima Batteries needs no maintenance from the moment you put it in until the time it is unable to function.
View On Amazon
With the capacity to hold its charge for a lengthy duration, the UPG UB12350 is thought of as the most reliable RV battery for RVers who travels at intervals. Despite its small size the capacity of reserve in UB12350 can support an array of devices at the same time. The small size is a feature of this UPG battery. It makes it easy to move it from place to place. In contrast to the typical batteries for RVs, UPG UB12350 is fully charged and you'll be able to go out shortly after you have installed it.
Because the electrolyte is encased in an absorptive fiberglass mat UB12350 reduces the chance of spilling. In addition, the battery of UPG emits virtually no gas that is corrosive when used, so it's safe to use UB12350 near pets, people, or sensitive appliances. ,… in terms of vibration resistance, UPG UB12350 withstands vibration effectively and effectively, which means you can feel safe when you drive. The robust connections of this battery can be used in a variety of arrangements without creating problems with compatibility.
View On Amazon
With 99.995 percent Pure lead plating, WindyNation BattaMax offers one of the lowest self-discharge rates available for RV batteries. In line with what you would expect, BattaMax duly retains the charge for long periods. Additionally, at temperatures of 25 degrees Celsius, the float life is the longest of any WindyNation battery can last at least 10 years, which is a great option for those who don't wish to shell out a large sum on replacement batteries. WindyNation BattaMax can be recharged and discharged hundreds of times in many cases with no issue.
To make it easier to handle and maintain, WindyNation designed BattaMax as a battery that is tightly sealed. This is why should you choose to purchase BattaMax for your vehicle to enjoy a leisure trip it is not necessary to be concerned about acid spills in the roadway. In addition, the adaptable design of the battery permits it to work in a variety of different mounting positions. As long as you locate the appropriate space for BattaMax and you ensure that it is linked to your electrical systems in the vehicle, all will be in order.
In terms of applications, WindyNation BattaMax is a great choice for powering off-grid configurations, so RVers are inclined to consider it the most efficient RV Boondocking battery. Are you looking to escape the city for a while? Consider adding BattaMax to the travel collection.
---
RV Battery Basics
Need help to choose an RV deep cycle battery Continue reading for a piece of information on the things you need to be aware of and the top reviews of the most effective real deep cycle battery made for recreational use available today.
The batteries for RVs are typically larger than regular car batteries. Certain RV batteries can be used for marine purposes, like on boats. This is the reason why RV batteries are likely to include deep cycle marine batteries too, which may be a bit higher than the regular batteries for your car or van.
With the aid of house batteries, you can run your devices and appliances off the grid without the requirement for a 110-volt supply. It is important to remember that a vehicle for recreation needs house batteries to supply power to all electrical components inside your vehicle, as well as an engine starter battery. engine.
In this guide, we are essentially talking about the "best deep cycle house battery for RVs"
House battery
House batteries differ from the engine batteries in an RV because they are "deep cycle" and house batteries are mainly built to store large quantities of energy. The ability of the battery allows it to provide energy for an extended period, making it possible to take long trips off the road. Engine batteries are, however, offer a short energy boost to either get the engine running or keep it running.
The batteries in your home could be several cells connected in series to supply the energy to power your equipment. Each cell is capable of producing around 2.1 Volts, and a 12-volt battery that has six cells connected in series generates an output voltage that is 12.6 volts.
The starting battery that you'll need for the engine's start-up is similar to the car's starting battery. The only difference is that the beginning battery for RVs is bigger, which indicates the requirement for larger cold Cranking Amps ( CCA) rating.
Cold-cranking amps ( CCA) CCA is a measure used to measure the capacity of a battery to ignite an engine at cold temperatures. The rating is based on the most cold cranking amps that the battery can provide at 0°F for 30 seconds and maintain an average voltage of 7.2 Volts.
The battery house of an RV typically undergoes what's called "deep cycling" since they typically are completely discharged before charging again. The benefit of having the most effective deep cycle batteries for RVs is they can last four times longer than normal starter batteries.
How does it work?
It's the battery that's the most important element that keeps your car up and running. In the absence of it, you're going anywhere. Batteries are made up of "cells". They are the cells that comprise the actual energy required to power your vehicle.
When you turn the key an enzymatic reaction takes place within the battery. The battery transforms this chemical energy into electrical energy and sends this energy electrically to the starter that powers your vehicle.
The power needed to run the car can be stored within the batteries. It is measured in the voltage. Batteries are fully charged when it's 12.6 Volts or more. If a battery drops to 12.2 it's not fully charged and if it falls lower than 12 volts, it has been declared "dead" and needs to be replaced.
Overall the RV batteries and electrical systems are incredibly complicated. To help you to understand the process of RV battery charging, knowing more about voltages is recommended. The first thing to be aware of is the fact that batteries in RVs work at 12 volts of direct current ( DC) deep cycle electrical energy.
In the majority of cases, this battery power can operate small equipment and devices. But it is not enough to run the entire electrical system in your RV. If you don't rely on the full battery bank to provide power, your RV should be connected to the shore power source, which typically is 120-volt alternating ( AC) power.
Every time the battery loses its power or discharges it won't recharge itself as the normal car battery. Thus, the first step in the maintenance routine for RV batteries is to keep track of the state of your battery so that your battery's charge isn't either too high or too low. When it's time to charge the battery, locate an outlet with 120 volts AC. Then, connect the battery there.
However, be aware that this outlet provides AC power, not 12 volt DC power that is typically required by batteries. So, you'll need to purchase an adapter to recharge your RV's battery.
This converter will reduce the possibility of having to deal with electrical issues that are not needed. But, be aware that using your converter with shore power simultaneously can take a long time to work, particularly if your RV's battery is on an unsatisfactory charge or is already exhausted.
---
Types Of RV Battery
If you look around, you will find a variety of battery types made for RVs, each with its objectives, functions, and specifications. To make well-informed investment decisions, you must know the different types of batteries available.
Three kinds comprise RV batteries. For deep cycle batteries, you'll find four different types each with its features, along with pros and pros. Before purchasing one, learn what distinguishes each one to ensure you find the most suitable RV battery that will meet your vehicle's power needs.
Starting batteries
The thing that makes starter batteries distinctive is that they utilize several plates that are thinner which can increase the area exposed to electrolytes. They can provide high levels of energy in brief bursts. They're rated according to Cold Cranking Amps.
In this scenario, the batteries are not to be used as a substitute for deep cycle batteries in RVs to supply power to your RV's electrical systems.
Deep Cycle batteries
The majority of the vehicles used for recreational use depend upon deep cycle batteries for performance. They provide a certain amount of electricity continuously over a long time.
The deep cycle type of lithium ion battery is a lead-acid kind that has been specifically developed to discharge deep using the majority of its specific capacity. Deep cycle lithium ion batteries designed for an RV can discharge up to 50-70 % capacity. When you recharge your batteries, they will replenish energy in the account, which allows the cycle to begin. The battery is also made of large plates that have a smaller surface area.
Deep cycle batteries or cells come in a variety of sizes, with larger ones providing more amps to your equipment in all instances. When picking one, you need to consider your power needs as well as the available space in your RV, to choose and install the best one.
Types of the deep cycle are divided into various groups or types that we'll explore in the sections below:
Flooded Lead Acid Batteries
Also called wet-cell batteries this kind of battery that is deep-cycle in nature, has become the commonly utilized deep cycle battery in RV's currently. It is based upon the same flooded lead acid batteries, and-acid chemistry used in operation. It is comprised of lead-oxide, lead plates, and an electrolyte in the middle of the plates. It's referred to as "flooded lead acid and-acid batteries" since it comes with an electrolyte liquid, which allows the plates to be completely submerged.
Flooded lead-acid batteries can handle overcharging efficiently and efficiently thanks to the process of venting hydrogen. Furthermore, these batteries have a significant power-to-ratio, which makes them appealing to the majority of RVers.
As important, even though they require constant maintenance Flooded batteries have long life spans. Although this battery needs constant maintenance via watering, keeping the cleanness of the terminals, and even equilibrating charges, a half hour per year can suffice in maintaining its condition.
And lastly, because of the affordable costs, the classic wet-cell models are still in use alongside modern batteries.
AGM Batteries (Absorbed Glass Mat)
This is a different kind of agm deep cycle two-cycle battery that's perfect for RV use. It functions well with all kinds of applications. It's compatible not just with RVs, but also with boats, trucks trolling motors, and boats. Comparatively to the best agm deep cycle one battery that is flooded, the other best AGM battery made with deep cycle one is often tougher and more durable.
It has an internal resistance that is lower than flooded cells and can withstand extreme temperatures. AGM can also self-discharge faster than other flooded batteries can. It differs from the flooded battery due to how glass mats will be utilized to keep the electrolyte in place instead of permitting the plates to flow.
In contrast to full flooded batteries and lead acid batteries, AGM batteries typically don't require continuous maintenance, whereas a full lead acid battery and-acid flooded battery requires regular maintenance along with an annual topping charge to reduce the chance of building up sulfur.
AGM However, best AGM battery, on contrary isn't as susceptible to sulfurization. It assures you that you will be able to conveniently store it for a long time without having to worry about harm. It is also possible to be in good working order for at least a year as long as you maintain the items promptly. Even after a prolonged time of inactivity you can charge it and anticipate it to continue to perform its task without damage.
Furthermore, gas or hydrogen emission is not the issue that is present in AGM batteries, which means that there is no reason to be concerned regarding ventilation while charging lithium batteries either. Because they are sealed tightly, lithium batteries of this type will not be affected by spills.
They will keep their condition in top shape even in extremely cold temperatures. They don't freeze inside such cases. Due to their sandwich design, AGM batteries tend to have a high vibration resistance.
Gel Batteries
Gel batteries possess several advantages provided by the lead-acid battery that is flooded like being simple to convert. The only difference is that it is made with a gel-like electrolyte that is extremely viscous.
As opposed to other types of RV batteries, Gel batteries utilize strong internal components that provide them with outstanding durability.
The downside is that with gel batteries. Charging them excessively could lead to the formation of gas pockets on the plates. This could reduce the capacity of the battery since it pulls electrolytes away from the plates. As time passes the gas pockets will slowly reduce the battery's capacity for charging.
Another thing to be aware of about the deep cycle gel battery is that they have small charging profiles. This is the reason why they can easily be damaged by improper charging.
Lithium-ion Batteries (Deep Cycle)
Lithium-ion batteries are very popular with campers who are looking for the highest performance. They are superior to AGM or flooded lead-acid batteries, which can only let you use around 50% of the capacity.
It also comes with extremely long-lasting voltage levels that make it possible to supply up to 99 percent capacity usable. These batteries are ideal if you are looking for a long-lasting dry camping experience.
This kind of battery is ideal for those who want to use lighter batteries that offer the capacity to charge as high as 5000 cycles.
The lithium-ion battery is also favored due to its ability to perform well in extreme temperatures including hot and cold. It is equipped with protection against overheating. When the battery is nearing temperatures that are too high it will shut down automatically, which prevents an explosion or fire.
Furthermore, deep-cycle batteries are highly efficient even at a lower temperature. In reality, it can be used safely in an environment where the temperature is as high as 150 degrees Fahrenheit.
Furthermore, lithium-ion batteries allow flexible mounting, which ensures constant energy flow in all directions through its usage.
Dual Purpose or Marine
A dual-purpose battery can provide the most powerful of a supreme starting power only battery of power, and additionally, the ability to go agm deep cycle. It can also be used in conjunction as a switch or an isolator, to serve as a a backup power only battery for the house battery.
Dual-purpose or marine batteries can handle starting and cycling, however, the majority of them aren't equipped to crank engines, as opposed to a true cranking battery, marine batter. If compared with a deep-cycle battery may not be able to manage multiple recharges and discharges. Note these points before you decide to purchase a marine battery for your rig
Be aware of these advantages and disadvantages before deciding to purchase marine batteries to power your equipment or decide what you will use them for.
12 Volt vs. 6 Volt RV batteries?
The essence of voltage is that it is responsible for electric charge movement. It's the "push" that triggers charges to move within the wire or other conductors of electricity.
When you are choosing the right RV batteries, you should know the voltage ratings available and think about the power that you will require for your device.
12 Volt Deep Cycle RV Battery
This battery system for RVs allows you to operate the various electrical system and appliances within your homes, such as lighting, TV, microwave, and oven stove. It also assists in charging other systems within your RV that use 12V power.
A 12V system can also work as a parallel connection to keep a continuous 12V connection. Most of the time they are connected equipped with 2 jumper connectors.
What's the reason to make use of a 12 deep cycle battery for your RV? In comparison to the other choice available, which is a 6 deep cycle battery for RV that is available, this one offers more amp hours, a consistent 12 volts of power, is easy to purchase at auto parts stores, and is less costly. The downside, however, is that it has a lower amp-hour capacity for each battery.
6 Volt Deep Cycle RV Battery
In summary, 6-volt deep cycle RV battery vs 12-volt models:
A higher amp-hour rating
Larger discharge and recharge capacity
Lighter
Longer lifespan
Pricier
Half the amp hours and the voltage
In general, the 6 volt is generally a golf cart lighter battery type used. It is one of the most flexible and effective batteries for those living off the grid. The primary difference between the 6-volt and the 12 voltage battery is that the 6V battery works with a series connection to create a 12-volt electrical system needed to power your motor vehicle. The 6 deep cycle battery is also extensively used in cabins and homes with small spaces owners.
To benefit the 6-volt batteries come with more capacity to recharge and discharge as well as a higher amp-hour rating. They also have longer longevity with proper maintenance. The only issue is that it's more expensive than 12-volt versions.
Another distinction one can notice is the fact that six-volt versions are heavier but larger. They weigh only 45lbs, compared to a 12-volt model that weighs about 100lbs.
In recent times, many RV owners have been upgrading their 6-volt units by making use of parallel series connections to create only one source of power. The series connection for 6-volt batteries is more likely to last longer while at least double the amp hours the same time, supplying twice the power. In addition, 6-volt batteries are more durable due to double the voltage, larger space available for each cell as well as thicker plates.
Both come with advantages and disadvantages. Which one is the best RV battery depends on your individual preferences and requirements for power?
---
RV Battery Buying Guide
Selecting the right RV battery is vital to making sure that you feel comfortable while off-road as well as ensuring security while camping and driving. It is essential to know the following requirements to pick the ideal RV battery to meet your power needs
Capacity
The capacity of an RV battery can be measured or measured by Ah. This is Ampere hours. It is the quantity of current that the battery is capable of delivering during a specified amount of duration. For example, a model that is a 200AH capacity can deliver 200A in one hour.
A battery with a high capacity is ideal since it can keep more power in it and provide energy for longer. The more capacity the capacity, the more efficient. But, it is important to determine the weight and dimensions of the battery since batteries that have higher Ah are likely to be bigger. Be aware that you'll require space to store your batteries inside your car.
In determining the best capacity of your car it is recommended to calculate your daily energy needs. You can make some adjustments, such as adding a little extra or more space.
It is recommended to select the battery that can provide the most power consumption you require without dropping by 60-65% of its full capacity. The best part is that it's possible to recharge the battery according to the power consumed by using an electric generator, solar power, or even a campground's electricity connection.
However, if you frequently plan your travels around campsites, RV parks, or rest areas with electricity outlets, feel at ease with batteries that have standard capacities.
Voltage
The voltage is what causes electric charges to move. It is the "push" that causes the charges to move through a conductor of electricity. Deep cycle and start-up batteries typically contain 12 volts of DC ( direct current). Although 12-volt batteries can be useful in the majority of situations, however, those who require more power choose to put together or join 6-volt batteries by connecting them in a series to build 12-volt battery packs for the RV.
Another thing to keep in mind is the fact that solar kits can work with batteries that have a voltage of 24 volts. In these cases, you'll need an inverter that converts DC into AC.
Charging mode
Another factor to take into consideration when looking for the ideal RV battery is how you'll usually recharge the battery. Consider whether you'll utilize an electric generator, solar power, or shore power for charging the battery you intend to utilize.
It could be possible to blend all three options, if you don't have one of the three choices the smart charging device or charge control is required. The device makes it possible to provide the right charge at the right moment.
If you have charge controller to your battery through generators, solar panels outlet, or a combination of these The charge controller also helps adjust the current and voltage automatically which can protect the battery. It is possible to have charge controller to do this regardless of where electricity the charge controller is supplied.
The discharge's depth
Another factor to take into consideration when looking for the most suitable batteries for RV is the amount of discharge. This is a phrase that you'll see frequently when discussing batteries. It's typically expressed as a percentage indicating the percentage or percentage of battery capacity that has been taken from the battery that is fully charged.
Also, the depth of discharge can be a second method to determine the state of charge or depth of discharge or depth of discharge of a battery. State of depth of discharge or charge represents the proportion or percentage of capacity remaining within the battery. It is also the opposite of depth of discharge and the state of charge: As one gets bigger and the other decreases, the other will also increase.
If you're looking to purchase a lead-acid battery take note of the life of the cycle and the discharge depth is closely related. For instance, a battery that is discharged 20 percent of its energy capacity has a longer life span than a battery discharged at a greater depth of 80percent of its capacity.
The term "cycle life" refers to the amount of fully charged and discharged cycles the battery is capable of supporting before it loses performance that is that it is before its capacity falls below 80percent of its initial capacity. A complete cycle happens the moment when a battery is completely exhausted and has no energy remaining, and is then recharged to 100 percent. Therefore, if the battery has been discharged to 60%, and then recharged to 80%, it's not a complete cycle.
Weight And Size
Battery for RV campers comes in a variety of weights and sizes. The larger capacity of the battery is the greater reserves and amp-hours. When you're looking for the most suitable motorhome battery to fit your camper, be sure to examine the battery compartment. Usually,
in the majority of modern-day automobiles in modern-day vehicles, the battery compartment can more than accommodate additional batteries apart from the standard ones. In terms of weight, lighter batteries make it easier to handle maintenance and inspections.
Life Expectancy
If you purchase a high-quality, long-lasting model, you will not need to be concerned about replacements anytime soon. The top battery for your RV can last up to five years with the right maintenance. Many elements determine the life span of your battery in the road, including temperature, charging currents as well as usage, and maintenance.
Most of the time, long warranty terms indicate that the RV battery is of high quality and will offer consistent services for many more years after.
Vibration Resistance
Another important aspect to consider is the overall quality of the RV battery. It is important to choose solid build quality to make the battery more able to endure the vibrations and shocks they might experience.
It must be shock-resistant and be able to take on vibrations. Otherwise, you could have to spend more money on repairs due to the damage these situations can cause to the battery. In case of emergency you are concerned about, read the user reviews to get an understanding of the durability of the batteries you prefer.
Power at both high and low temperatures
It is also recommended to verify the capacity that the batteries can supply constant power even at high temperatures since there are a few models that can guarantee this. If you plan on camping in the winter months it is essential to have batteries that can provide power even at a low temperature.
Equally important is to determine if the lithium ion battery used is suitable for use at high temperatures. Select a battery that can maintain a temperature of 35 degrees or more.
---
RV Battery Type for Different Applications
When you are deciding the best RV battery is most suitable for you, you must choose depending on the application in which you plan to utilize one. There is a variety of them, like AGM batteries or flooded ones You must determine the one that will best suit your requirements.
In the next section, we'll talk about specific kinds of batteries that are deep-cycle that are designed for boondocking, dry camping, and the best travel battery for your trailers. Based on your needs you will find a detailed guide on the best batteries to search at and the characteristics that make each type of battery perfect for your particular needs.
RV Battery For Dry Camping
A normal camper will only need the aid of a power inverter by plugging into an extension cord for connecting things like radios, microwaves, and TVs which require more power.
The ideal RV battery to use for camping will provide a consistent and reliable power source to your RV and its appliances. A reliable battery for camping in dry conditions is a lithium-ion deep cycle designed specifically for use in non-grid systems as well as other uses. It's versatile enough to use at any time.
A deep cycle lithium-ion battery is significantly lighter than the lead-acid cell and provides lower voltage fluctuations even at discharge of high. It's also easy to charge controller recharge because of its high charge acceptability. The ideal lithium ion, RV battery for camping in dry conditions must also accommodate massive inverters.
RV Battery For Boondocking
If you're thinking of boondocking, then you'll require plenty of stored energy. In this scenario, it is possible to utilize as many as six deep-cycle 6-volt batteries for RVs.
For best results, You should ensure that the batteries in your home are fully recharged. When you get to the camping site it is important to monitor how they're performing to ensure they're not draining too heavily and at a rapid rate.
RV Battery For Travel Trailer
Because recreational vehicles consume more energy than a standard small van or a passenger vehicle and so the ideal battery for travel trailers is a long cycle battery designed specifically for motorhomes or travel trailers. It has to be built to allow for recharging and charging regularly.
A battery for a used travel trailer battery is a great backup source of power for solar systems and portable generators. It's small and light yet has enough energy to satisfy your electrical requirements. The most reliable batteries. The most durable camper battery can last as long as 70 % longer than typical car batteries. It must seal with an impervious, spill-free design.
---
RV Battery Brands for Lasting Performance
If you're unfamiliar with RV batteries and want to ensure you are making the right choice when searching for the top RV battery brands, it's generally recommended to begin with high-end brands of batteries. However, reading the reviews of customers can aid in identifying the best of the big names in battery brands.
DieHard Batteries
The brand is recognized by a lot of RVers as the top manufacturer of automotive batteries DieHard Batteries are a part of Sears Holdings is fairly well-known for its top-quality items. If you are not familiar with batteries for your recreational vehicle look into models from DieHard Batteries.
Odyssey
Utilizing the most recent technologies, Odyssey can offer batteries for almost any kind of vehicle and also for the weather. Additionally, in comparison to the similar models from other manufacturers, Odyssey's battery has significantly longer life spans.
Optima
Do you want the most efficient AGM battery that RV that money can buy? In this case, you should look into batteries made by Optima. They have a quick recharge time, huge capacities, … these top-quality batteries will bring the peace you need.
UPG
Universal Power Group ( UPG) is a renowned manufacturer of energy-related items like batteries, charging cables jumping jacks …. and, of course, RV, best rv battery and batteries too. If performance in the field is the main thing you are looking for best rv battery, then UPG will have excellent options best rv battery available to you.
Kirkland
In a position to provide top-quality batteries at a reasonable price, Kirkland is held in the highest regard by those who regard cost-effectiveness as their top quality criterion. If the battery of the company fails to meet expectations regardless of the reason, Kirkland proves more than capable of offering complete refunds.
AC Delco
Because of the introduction of strict Quality Control, AC Delco manages to make sure that only top-quality products are delivered to its customers. In addition, the affordable prices of AC Delco's batteries have earned praise from RVers who are budget-conscious.
Duralast
Offering a fantastic mix of durability and quality Duralast batteries have received many praises from numerous reviews of RV batteries. Not surprisingly, Duralast is the choice of those who want simple and solid batteries.
EverStart
The main benefit of EverStart's battery is its availability of them: you'll be able to locate them in your local grocery stores. In addition, they aren't the best in particular areas, however, they can still provide an impressive performance when used.
---
Combining Multiple Batteries To Create An RV Battery Box
Sometimes, it is more sensible to connect several batteries instead of buying a single one. Large batteries are bulky and difficult to locate. Connecting smaller batteries will create an even larger battery that acts as a single battery for your electronic gadgets.
It is crucial to connect batteries that are of similar type and old. It is not recommended to connect batteries with different chemistry sizes, dimensions, or ages together, as they'll be fighting to discharge and balance.
Wiring batteries in series
This is the process where two batteries are connected by having only one positive (+) terminal that is connected to a negative terminal (the minus) terminal. In the wiring "series" the battery's voltage is added together, however, the amp hours don't. If you connect two batteries with a voltage of 50AH, 6V connected in series you'll have one battery with a voltage of 12V and 50AH. You can connect as many batteries in series as you'd like, so long as they're identical. If they are connected in series the batteries discharge equally and won't be out of equilibrium with one another This is why it's the best choice.
Wiring two batteries in parallel
This involves wiring two batteries in parallel, by having the positive (+) connected to the positive (+) of the other. When wiring "parallel" the battery's amp hours are added up but the voltage stays the same. Two 50Ah, 12V batteries are connected in parallel one 100Ah 12V battery. Do not connect at least two batteries parallel, and even this is denial. Sometimes, it's necessary due to the availability of batteries. Take a look at this amazing review by start gauge.co if you're curious to learn more about.
Pro Tips:
When wiring multiple batteries up together in parallel, be sure you use the same length of cables so that the resistance between the batteries is the same.
Tip#2:
When sizing your interconnect wires you should go one size bigger than what your highest discharge rate will be. If you don't have an extremely massive inverter, 2AWG is suitable for the majority of interconnect cables and 0AWG for the majority of series interconnect cables that are used for campervan configurations.
---
How to Charge an RV Battery
With Generators
One of the most effective methods of charging the RV battery is to make use of your generator. Be sure to ensure that the battery is completely charged. You may also need to determine if the device is connected to the AC outlet.
If you are using a generator, the battery's time to charge will depend on the conditions. It is important to note that you might not be able to charge the battery fully if the temperature is lower than 40 degrees.
To avoid any accidents To avoid accidents, make sure that your RV is turned off and your emergency brake is in place. Additionally, to maximize charging, it is recommended to also shut off the RV's appliances.
If you are using this method, ensure you have a high-quality RV generator for security and a more efficient charging experience.
With solar panel
A green, efficient and cost-effective method to charge the battery is to a solar charger and a rv with panels, setup to make use of solar power. Solar panels for RVs. That is, to a solar panels and kit and use a solar charger.
If you have a solar panel, it's linked to the charging unit and battery bank, or to ensure a constant energy. To maximize charging it is essential to ensure that your panels' solar arrays are towards the sun all time.
With Jumper Cables/ Battery Charger
Another method of charging an RV's battery would be to make use of the deep cycle batteries charger. The charger is a portable device that has positive and negative clamps, which are connected directly to the house or best rv battery. It is recommended to disconnect the battery for charging with the best rv battery or deep cycle battery charger.
To confirm that charging has been completed, look for the indicator light that comes off when the battery has been fully charged. Switch off the charger and remove the black clamp.
With Converter Charger
There are two kinds of solar charge controllers with PWM as well as MPPT solar charge controllers..
You may also charge your RV battery with the converter. Most often the converter charger that is utilized for RV batteries is integrated with the main panels for power distribution.
The device converts 120V of alternating power coming from an outlet into 12V DC which is required for the battery. This is essential to ensure that the battery in your RV doesn't require DC if you are connected.
Another purpose of this charging feature is to charge your battery in those times that it is in excess capacity. With a rating of amps, it can supply the circuit boards in the appliances and lighting in your RV with sufficient power.
When driving
If you have to recharge your RV battery while you're driving, you can be confident that you will be able to do it safely by following a few steps. All you require are Anderson plugs with high-quality cables and high-amp ones as well as a VCR or the voltage-controlled relay.
The VCR will shut off automatically and then parallel the additional. It also assists to start the batteries. The relay will be shut down and cause the truck and its batteries to become connected based on the preset level. When you switch on the car and the relay is opened, it will turn off the vehicle. It is also possible for two batteries to be cut off if the vehicle isn't running.
Then, it will bring the voltage up to a set level. It is the next stage to utilize high-amp cables when combining the wire batteries, to limit the voltage drop. It is recommended to use Anderson plugs since they are designed to offer an excellent connection to wire batteries and minimize any loss in power. They can also be able to carry an amp of high power.
Check you have cables that are simple to remove from the bar to be pulled. You can also remove any fire risk by using circuit protection, which is typically found in a 50 amp auto reset circuit breaker. There are a variety of rubber boots that can be fitted into breakers to protect them by insulating them and keeping them from being shorted.
---
RV Battery Maintenance: Pro Tips to Follow
In general, car batteries can last for a long time provided they are given proper maintenance. However, after buying new batteries, many RV owners have to replace them yet again due to their failure to follow the proper safety precautions.
RV batteries are prone to being sensitive and costly, consequently, they should be handled with care. Therefore, if you don't wish to damage your batteries accidentally or have to face an untimely replacement, and end up wasting your money Follow the guidelines below.
Check The Electrolyte Levels Periodically
The electrolyte's level at an acceptable level is crucial to prolong the life span of RV batteries, so pay attentively to that. If you notice that the electrolyte to be depleted, then you need to increase the amount of distillate water.
Do you not have distillation water? Mineral-free water might serve as a suitable alternative. However, whatever you choose to use avoid using tap water because it will cause calcium sulfation and destroy the batteries of your RV within a matter of minutes.
Charge promptly
When the charge in the lithium batteries is low crystals begin to form on the plates of lithium batteries. This process is known as sulfation. This is because the sulfate substance crystallizes over the depleted parts of the plates of the battery and thus becomes useless. If you don't recharge the lithium batteries up on time, which allows the process of sulfation to go without a check, the lithium batteries themselves will be destroyed before long.
To prolong the life span of your batteries, it's of paramount importance to recharge them promptly. If you can, invest in a voltmeter to figure out the best timing to recharge your batteries. This simple and inexpensive instrument is used to figure out the amount of voltage your battery currently holds.
Do not Undercharge or Overcharge
The battery's life span is also affected by the undercharging when a battery hasn't been fully charged before being disconnected and re-activated. The undercharging process can age the battery of your home because it triggers the sulfation process to occur. This same thing happens when lithium batteries are charged for long periods.
As undercharging is a contributing factor to the failure of batteries the same can happen with overcharging. Overcharging can lead to more water loss and rusting of the plates.
The Right Way To Discharging
To prolong the battery's life You should run the battery to 50% discharge before refilling it each time. The battery should be recharged when it's lost just 20 percent of its capacity can deplete the battery faster than if it's let to drain more before replenishing.
This means that you'll never be able to utilize the battery's entire amp-hours. If you're looking to extend and life of your battery make sure you calculate the number and cut the full amp hour rating in half.
Don't Forget Parasitic Loads
Even if you switch off all appliances in your car for your leisure, certain things will still deplete the batteries like gas leak detectors, antenna power boosters, clocks, stereos, etc.,… to stop the parasitic loads from draining the batteries, it's essential to turn the switch for disconnecting batteries in the "off" position when you do not use the RV.
Consider Using Three-Stage Chargers
Your RV batteries are optimally charged in three stages: bulk charge, abortive charge, and floating charge. The first stage will bring the full battery bank's charge back to 90 percent, then the second stage will charge the battery bank an additional 10%, and the third stage holds the battery bank entire charge.
In comparison to a built-in or integrated charger, a three-stage one is much more effective, especially when used for storage. Today, the market offers several three-stage chargers, so it's recommended to purchase one.
Only Add Water After Recharges
Unless the plates appear like they are exposed replenish the water after charging the batteries. If the electrolyte is to a point where the battery plates are exposed it is necessary to fill the plates before you begin recharging. By removing the vent caps off the batteries when charging, you will minimize the loss of water.
Other tips for maintaining your home:
---
The ability to measure how full your batteries Are
Here are a few options for assessing the health that your device is in. There isn't a perfect method of accurately determining how much battery charge you are carrying, and that's why it's crucial to create the right set up to ensure that you're confident operating it.
To determine an estimation of this level, you can check the voltage of the battery. It is affected by various factors like the length of time they have been utilized and the temperature of the environment. A fully recharged 12V lead-acid battery has a voltage of around 12.7-12.8V. At 50% discharge, it's around 12.1-12.2V. For a more detailed explanation on lead-acid types, look at this post at www.energymatters.com. Voltage is the most effective method of making sure that you don't deplete your batteries completely. When you reach 12.1V It's time to reduce the use of electricity.
Lithium-ion batteries are also difficult to read with voltage. They require BMS (Battery Management System) to keep the proper charge. However, they are not as vulnerable to being stored with a partial charge, so the risks are not as severe for not being aware.
Read More… Solar Battery Testers
---
FAQs:
What Size Solar Panel Does I Need To Charge My RV Battery?
According to the general rule, it is that the average 100-watt solar panel can deliver 30 amp-hours a day into your batteries. Therefore, you'll require 1.33 100 Watt panels or one solar system that is 133 watts to meet your power needs from your solar system.
What Is The Best Battery For An RV?
Battery Chemistry: Lead Acid Batteries Vs Lithium Batteries
The process of charging the lead-acid battery could take a few hours to longer than 10 hours. In contrast flooded lead acid batteries, lithium-ion batteries take up to few hours to 3 hours or just an hour to few hours to fully charge, based upon the capacity of the lead-acid battery. Lithium-ion batteries can accept an increased rate of current charging faster than lead-acid battery that are made from lead-acid.
How Many Batteries Does An RV Have?
How many batteries do an RV, motorhome possess? In the above paragraph, the RV coach comes with two different battery systems including one that is a 12-volt DC system as well as an AC 120-volt system. Also, you can use an auto 12-volt battery that is used for starting the engine as well as running basic functions in the automotive, exactly as you have in your automobile.
Does An RV Battery Charge While Plugged In?
The good news is that there is the RV or best rv house or best rv solar battery, that will be charged when it is connected to shore power. The very very best rv battery or very best rv house battery out of your RV will charge whenever an external power source is connected and is supplying the power for your RV.
Why Is My RV Battery Draining So Fast?
The reason why your RV lithium battery could be drained too quickly? It could be that you are experiencing higher energy draw from the lithium batteries, than you believe you do. Headlights and dome lights that are left running are two of the most frequent culprits. Additionally, you must disconnect lithium battery from the ground wire when it's stored to avoid draining the lithium battery when not being used.
Does RV Battery Charge While Driving?
You can charge the battery of your RV by using your vehicle (or any towing automobile) while driving by using the alternator of your vehicle if you have a 7-pin plug for your own travel trailer battery. If you have an RV, the alternator will automatically charge the battery for your vehicle and home while the engine is running (in the majority of models).
How Often Should I Charge The Batteries Of My RV?
Charge the batteries when their batteries discharge naturally. If you can gain access to your equipment when it is in storage, make sure that you recharge the battery fully every month. Insufficiently controlled solar panels could not be able to make lithium ion batteries keep a charge, or more importantly, may melt electrolytes.
How Long Should You Charge An RV Battery On Average?
The process of charging an RV battery fully with trucks can take between 10 and 20 hours to charge a battery at a minimum capacity or as long as 40 hours to complete a charge. This assumes the battery is fully empty. The amount will also differ based on the capacity of the battery and usage.
How Long Do RV Solar Panels Last?
Solar panels are expected to last 20 years. The cheapest solar panels can only last for a couple of years.
---
---
Similar products in category
Solar Сategories
---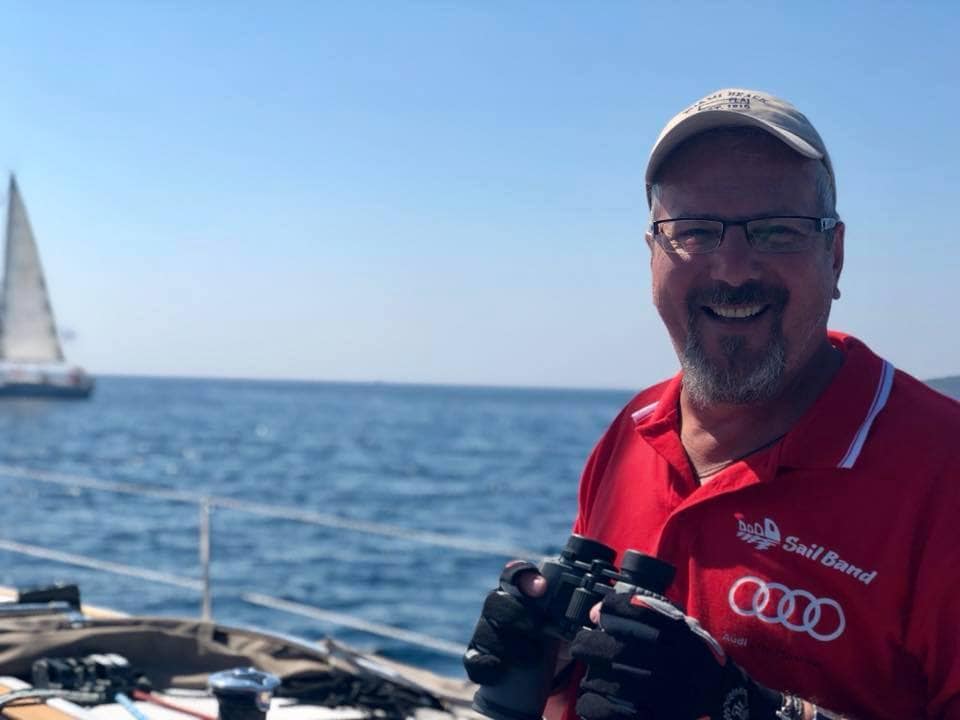 Is an environmental and renewable energy specialist with over 10 years of expertise within the renewable and solar industry.
With over a decade of experience in various organizations within the field, He runs MySolarPerks as a passion-driven project that promotes sustainable renewable energy ideas and products.