What Exactly Is A Sun Number Score, And How Does It Work?
Have you considered getting solar but are unsure if your home has a sun score of excellent solar power or solar potential yet? Is your property too shady, or is the weather in your area too overcast for solar panels? Determining your home's sun number first is a wonderful approach to assess your property's full solar power potential and energy potential while taking many aspects into account.
If you have a high sun number, adding solar panels, are probably a good idea and a good financial investment. Yet, if your sun number is low, you should think twice about adding solar panels.
The Significance of the Sun Number
A home's sun number score, also known as a property's sun number score, is a number between 0 and 100 that analyzes what factors determine a property or home's solar suitability, for solar power potential. To assess what factors determine if the property is a suitable candidate for solar energy renovations, the property's sun number takes examines elements such several factors such as area temperature, the quantity of sunshine the roof receives daily, and any shadow from neighboring trees.
This tool was created in conjunction with the US Department of Energy as part of the SunShot Initiative to enhance the solar sector. Zillow now lists the sun ratings of 84 million houses.
What Is an Ideal Sun Number?
A total sun number score of 70 or above is optimal for individuals who want to maximize the benefits of installing solar panels on their roof. Homes with a low sun number score meaning little lower score, on the other hand, may discover that solar improvements are a good financial investment in certain circumstances.
Although the total sun number and building solar score considers numerous aspects, the most important component is your property itself, which includes the slope of the your roof shape, direction with the sun, accessible roof space for installing solar panels, and shade. As a result, your roof shape will have a far greater influence on your full sun number meaning and building score than utility power costs or climate.
It may be feasible to enhance your property's solar potential number in some instances. For your roof size for example, you may be able to significantly up solar radiation and minimize shadowing by trimming nearby trees or removing a tree. If you build an extension, attempt to include a south-facing roof with adequate full solar radiation exposure to prepare for various weather conditions before adding a solar energy system. If part of your roof is shaded by nearby trees and part isn't, you may install a smaller solar system with high-efficiency solar panels or utilize a ground-mount array if you have a sunny section of your yard.
If your power prices rise, your low sun number score will rise as well. Also, excellent solar incentives might assist in your own energy savings and cost savings and overcoming a low solar score. For example, if you qualify for tax credits or utility rebates, having less electricity bills, more energy savings, higher installation costs and a lower sun number may make the solar system a better investment.
Let's take a look at how the sun score is calculated so that you can understand the sun score number meaning what it means and what makes a home a suitable candidate for solar power.
Score Components of the Sun
The overall Sun Number score is comprised of four distinct scoring categories:
Solar Energy Construction
Regional Climate Score
Electricity Cost
Solar Price
Each category is weighted differently depending on how much it influences a home's readiness for solar.
Solar Energy Construction
Maximum possible score: 80 points
The Building Solar score accounts for the bulk of the overall Sun Number and assesses how well a home's real construction is suited to becoming solar.
The Building Solar score includes several building solar potential score factors, such as:
Orientation of the roof
Size of the roof
Roof awnings
Solar systems installed in the United States should ideally be built on south-facing roofs with adequate square footage at an angle that corresponds to the latitude of the home's location, with no shade.
The truth is that nearly almost no homes will have solar energy system fulfill every single one of these requirements. Nevertheless, this does not indicate that the solar installations will not work; the system may just produce less power or require a more sophisticated design.
Sun Number analyzes 3D imaging to assess how weather conditions at a residence compares to these 'ideal circumstances,' and then calculates maximum score for the Building Score. You want the sun numbers building score to be at a maximum score at least 50, but preferably greater than 60.
Regional Climate Score

Maximum score: 8 points
The quantity of sunshine that strikes a home's roof has a direct impact on how much power solar panels can generate. Sun Number considers this in its Regional Climate Score. Sun Number utilizes solar irradiance data from the National Renewable Energy Laboratory to compute a house's Regional Climate score (NREL).
The greater an area's Regional Climate score, the more sunlight and more sunshine it receives.
Electricity Cost
Maximum score: 8 points
Sun Number then examines the typical electricity usage and power rates in the home's neighborhood. Solar panels can help with the cost of electricity and usage rates for homes and the electricity usage rates save money in locations where power is expensive.
If the the average electricity rates or electric price in the area is high, the home's Sun Number or sun score will rise. Reduced sun numbers from average electricity rates and prices result in a lower Sun Score.
Solar Price
Maximum score: 4 points
Sun Number considers local solar installation costs as well several factors such as average electricity rates; nevertheless, the full cost of electricity and the electricity bills alone accounts for just a minor fraction of the total score. Sun Number uses NREL to determine local solar installation costs, and the lower the local solar installer' prices, the better the score.
But, be aware of any solar installer's pricing that are too low, since they may not be good estimate or result in the greatest quality solar installation. Our guide to obtaining the best solar installer pricing can assist you in striking a balance between cheap cost of electricity, good estimate, and great quality.
Sun Number total score

Maximum possible score: 100 points
The ultimate Sun Number score for homeowners is calculated by adding the sun number takes the scores for Building Solar, Regional Climate, Electricity Rates, and Solar Cost. Although a sun score out of 100 is ideal for homeowners, any home's Sun Number score above 70 indicates that solar is likely a viable investment for that home.
The end result will look like this.
It will also provide the average Sun Number score for properties in your neighborhood.
The overall total Sun Number four score is the sum of the four scoring categories. Sunnumber.com is the source of the image.
Is it true that a low Sun Number means you can't go solar?
No, even if your property's total Sun Number score is low, you can still go solar. The total Sun Number score is intended to provide a quick glimpse of a property's solar potential, therefore it does not account for all of the minor aspects of solar or higher installation costs.
For example, even if south facing roof of your home has a Sun Number score of 60, a top solar panel system installer may be able to build a solar panel system that may offset the majority of your power usage by placing solar panels only on the south facing roofs and numerous sides of your roof.
Going solar may also be useful if you reside in a region with intermittent electricity service. You can install enough solar to charge a solar battery, which will power your home if the electricity goes out. While this may not be the most cost-effective, renewable energy solution, it may be worth it for the energy and cost savings and peace of mind that dependable battery backup gives.
The final conclusion is that the Sun Number score should not be the deciding factor in whether or not you should go about with the installing solar install solar panels once again. It just acts as a quick method to begin the process of installing install solar panels.
---
Related Solar News
Solar Сategories
---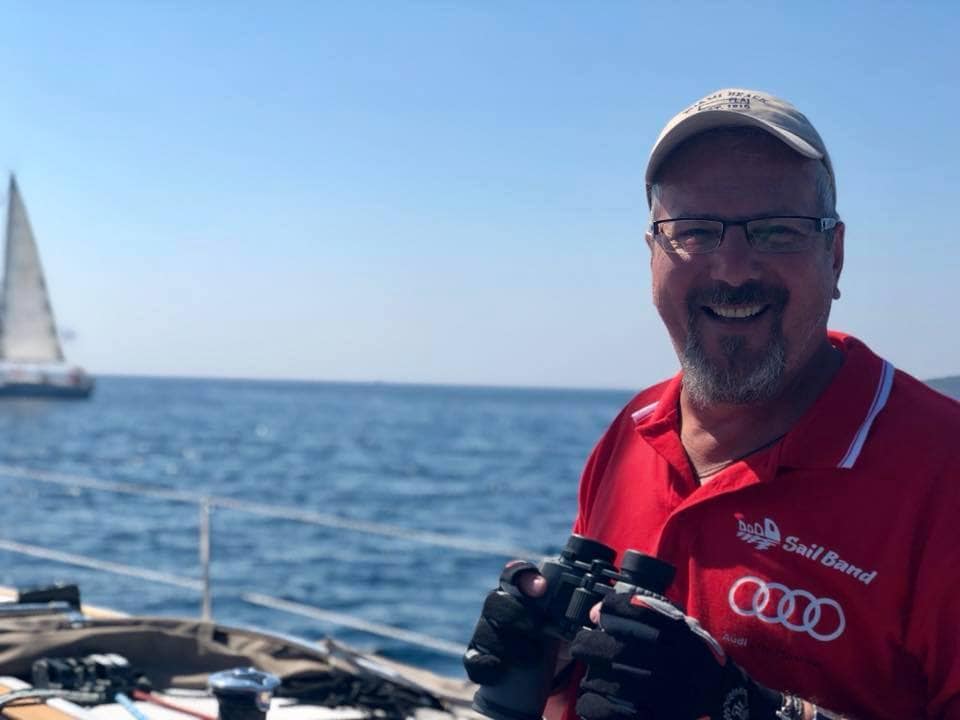 Is an environmental and renewable energy specialist with over 10 years of expertise within the renewable and solar industry.
With over a decade of experience in various organizations within the field, He runs MySolarPerks as a passion-driven project that promotes sustainable renewable energy ideas and products.