Tesla Solar Panels: Are They Worth The Investment?
You've probably heard of Tesla if you've ever considered installing solar panels. Their website suggests that going solar with Tesla would be the best way to get a high-tech home and lower your electric bill. But, it might not actually be true.
What's it like to make the switch from solar with Elon Musk? Are Tesla's low prices too good to be true
This article will cover everything you need to know to buy Tesla's solar panels. We'll discuss the approved financing options and whether buying them is the right choice for you.
Tesla solar panels at a glance:
Tesla solar panels are about $2.21/watt before the federal tax credit.
Tesla has its own solar panels, ranging in size from 395 W up to 430W.
Although Tesla's performance warranty may be a little lower than industry standards, their product warranty is superior to many other solar panel brands.
Although Tesla offers solar at a very affordable price, they are not great at customer service. This is especially important for solar panels that will last 25 years.
How much do Tesla solar panels cost?
Tesla solar panels cost about $2.21 per watts, including the federal tax credit. The price of Tesla solar panels can vary depending upon where you live. It can range from $2.00 per Watt to $2.51 Per Watt. Tesla's prices are lower than the average national solar cost of $2.60 per Watt to $3.00 per watts.
Tesla makes it easy to buy solar panels by offering standard sizes of solar systems: small, medium and large. Below is a table listing the sizes of these systems and their prices:
Table 1. Sizes and costs of the Tesla solar system before incentives
Based on price of $2.21 per watt
You can order Tesla solar panels by going to their website. Simply enter your address and Tesla will recommend the size system that is most suitable for you, based on your energy consumption. If you are not satisfied with their recommendations, you can choose from one of their other sizes.
How can Tesla's solar panels be so cheap?
Tesla's ease of ordering is one reason they are so affordable. Tesla's brand name recognition is also a big help. People know Tesla so they just go straight to it. Their order process is completely online and they only offer 4 standard system sizes, eliminating many overhead costs associated with other solar companies.
Tesla is a large company so they are able to afford to undercharge panels and still make a little profit at the end of the deal.
Tesla's solar financing
Although Tesla solar panels may seem more affordable than its competitors, not everyone has thousands of dollars to spend in cash. Tesla gives homeowners the option to take out a loan through Tesla directly.
Tesla solar loan
Tesla's solar loan works like any other regular solar loan. You can take out a loan from Tesla and pay monthly repayments to them for a specific term. You are the owner of Tesla's loan and receive the solar tax credit and other solar incentives like SRECs.
Below is a table that shows the monthly estimated payments for Tesla's various solar system sizes.
Table 2. Tesla's monthly estimated payments by system size
*Based on price of $2.21 per watt
Tesla's solar loan has a 10-year term and 3.65% APR.
Tesla solar panel systems: Features
In the past, Tesla used Hanwha Q CELLS' Peak Duo Black solar cells, specifically the Q.Peak Duo Blk–G6+ modules to power their solar panel installations. Tesla announced in 2021 that they would switch to solar panels.
Two types of Tesla solar panels are available: the H Series or the S Series. Let's look at the performance of these panels.
Table 3. Tesla solar panel performance
Dimensions (with framing)

25-year performance warranty,

10-year comprehensive warranty

25-year performance warranty,

10-year comprehensive warranty
Performance
Tesla and their loyal fans love to claim that Tesla's panels have a higher power rating than any other residential solar panels available. The truth is that Tesla's panels are not as impressive as they are commercially sized. The S Series panels have a larger footprint than most commercial solar panels.
The panels of Tesla have more surface, which means that more solar cells can fit into the frame. This increases the power rating. This is not due to Tesla using some kind of breakthrough technology. You could use the same solar cells in standard residential sizes to get the same output as other panels on the market.
We are not denying that the Tesla panels have great technical specifications. They are compatible with popular Tier 1 solar brands and have a temperature coefficient close to the real world.
Warranty
Three warranties come with a Tesla solar panel system:
A product warranty
A performance guarantee
A 10-year comprehensive warranty
Warranty on product
The product warranty on Tesla panels guarantees that the panels will not be damaged in any way for 25 years. This product warranty is far superior to the industry standard of 12 years.
Performance warranty
Older solar panels don't produce the same amount of electricity as they were when they were new. The performance warranties describe how solar panels will age.
The warranty from Tesla states that the panels will run at a minimum of 98% of their original rated power after a year of usage. The panels' power capacity will not decrease by more than 0.54 percent over the remaining 24-year warranty period.
This is in line with industry standards. Most panels have an annual decay rate of 0.50%. Tesla's is slightly higher than this, which isn't necessarily bad. The lower the degradation rate, the better. Tesla panels may degrade slightly faster than other solar panels, but it shouldn't be considered a decision-making issue when considering them.
Be aware that Tesla offers a variety of warranty terms. This is the official warranty document that Tesla provides on their website. However, they do not provide a separate performance warranty on the H Series panel datasheet. They also have a statement that includes another performance warranty.
10-year comprehensive warranty
The comprehensive warranty covers all aspects of your Tesla solar system. This includes any Powerwalls you install, the Tesla solar Inverter, roof mounting, leaks, and other devices. A comprehensive warranty is nice because you will only need to deal with one company in the event of an issue with your equipment.
For example, a regular solar panel system would have an inverter from a different company. You'd need to keep track and be aware of several different warranties. A comprehensive warranty from one company like Tesla can save you headaches.
Although the details of Tesla's comprehensive warranty don't appear on the website, they are in the purchase agreement you sign when you order the panels.
What panels will Tesla install on your rooftop?
They don't provide any information on the specifics of their panels, so it's not clear what size or series Tesla will install on your roof. Based on here it appears that the standard Tesla panel is 400 watts. Despite this, there are many places on their website that are out-of-date. You won't be able to tell until you order.
How do Tesla solar panels function?
The three main components of the Tesla solar energy system are:
Solar panels
Tesla's latest solar inverter
Tesla Gateway Monitoring System
The solar panels convert sunlight into electricity. The electricity is then converted to AC electricity by the Tesla solar inverter. You save money by using the electricity generated by your solar panels.
Solar panels produce the most electricity during the middle of the afternoon when the sun is at its highest. If you have one, any energy your solar panels produce will be sent to your Tesla Powerwall.
Depending on the system configuration, you may take electricity from your grid or your battery at night if your home's energy consumption exceeds your panels' production. You can monitor the progress of your solar power system with the Tesla app.
Are you looking to install a Tesla Powerwall using Tesla solar panels?
Tesla has been unsure for the past year whether they need a Tesla Powerwall to power their solar panel installations. Tesla no longer requires a Powerwall to use their Tesla solar panels as of October 2021.
You can add $11,000 to your Tesla solar panel installation costs to add energy storage.
What's the difference between Tesla's solar panel roof and Tesla's solar panels?
Tesla solar panels are similar to the ones you see on rooftops. These panels are placed on top of your roof and produce electricity for your home. Tesla's Solar Shingles look just like traditional roofing materials.
Tesla solar shingles need a new roof to be installed. The solar roof tiles will not stand out from your other shingles. Tesla makes their solar shingles at their Buffalo, New York gigafactory, rather than using traditional rooftop solar panels. Learn more about Tesla's solar roof and conventional solar panels.
Tesla's customer service is lacking
You will probably get the best price for solar with Tesla. However, the price of solar does not include the cost of a long-term relationship with your solar installer. This seems to be the area where Tesla saves money.
Tesla is known for their poor customer service. Judging by the customer reviews on the web. They are a huge company so they won't be able to provide the kind of personalized service you require when you go solar.
Customers of Tesla have complained that it is difficult to contact them if their system has a problem. It can also take longer to get someone to inspect the issue. This could lead to you losing a significant amount of money.
Your solar panels won't produce enough energy to power your home. This will result in a lower electric bill. You will lose more money the longer it takes to repair your system.
Are Tesla solar panels really worth it?
At first glance, a Tesla solar panel installation seems like a no-brainer. The ordering process is simple and the panels are of high quality at an extremely low price. We can only say that it is possible to get solar panels at a fraction of the price if it sounds too good to be true.
Communication between you and your solar company are key to success in solar. They will be your main contact for at least 25 years. Tesla's track record suggests that they may not be the right ones to trust if things go wrong. The potential headaches that could result from a solar installation will not be worth the cost savings.
Before you make the decision to go solar with Tesla, we recommend that you get quotes from several local installers. Although the prices of local installers will be more expensive than Tesla's, they offer a better value for long-term relationships.
---
Related Solar News
Solar Сategories
---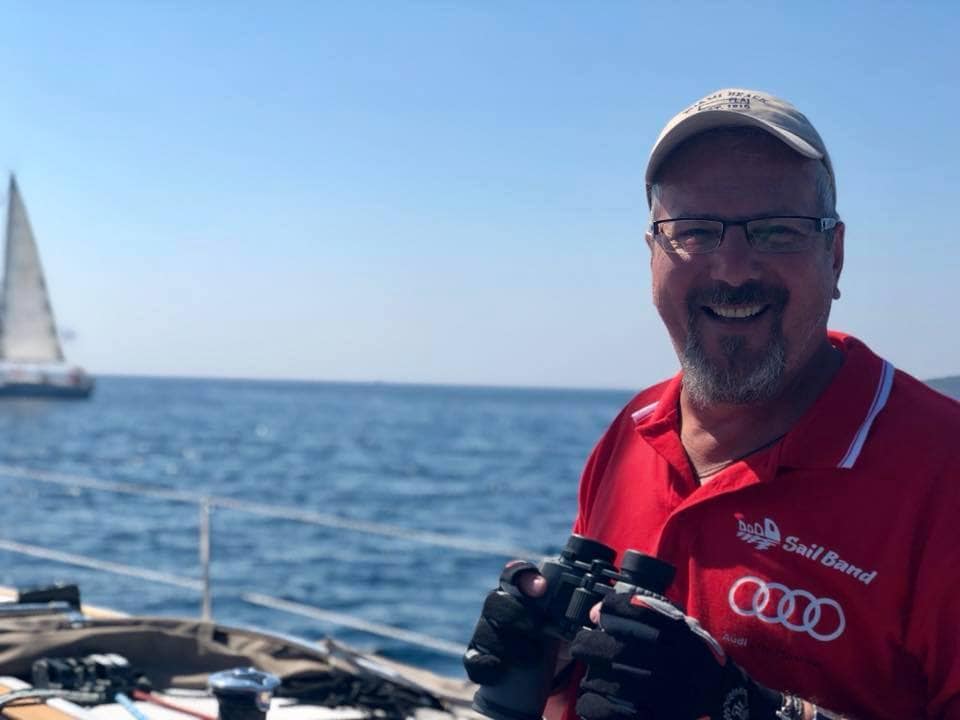 Is an environmental and renewable energy specialist with over 10 years of expertise within the renewable and solar industry.
With over a decade of experience in various organizations within the field, He runs MySolarPerks as a passion-driven project that promotes sustainable renewable energy ideas and products.